Bloomin? marvellous record set for lifesaving campaign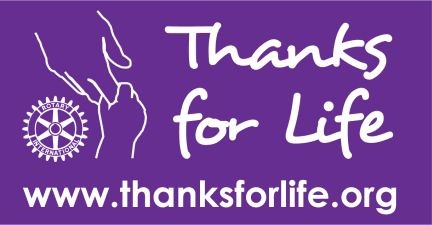 Rotary members have, today, been awarded the Guinness World Record for the greatest number of people planting bulbs at the same time, in aid of Thanks For Life, the campaign to raise awareness and funds for polio eradication.
The Rotary Club of Hitchin Tilehouse, Hertfordshire, recruited 636 participants to plant purple Ruby Giant crocus bulbs for the campaign, almost double the amount of people from the last record.
Polio eradication has been Rotary's top priority for more than two decades. The international humanitarian service organisation is a spearheading partner in the Global Polio Eradication Initiative, along with the World Health Organisation, the U.S. Centers for Disease Control and Prevention and UNICEF.
This persistent public health drive involves regular immunisation events, monitoring and education. The initiative battles against a number of difficulties including geographic isolation, armed conflict, cultural barriers, worker fatigue and poverty. There are now just four countries, Afghanistan, India, Nigeria and Pakistan, where the disease is classed as endemic compared with 125 at the start of the campaign in 1985. Polio cases have fallen from over a thousand a week to barely a thousand per year. The number of children spared is estimated to be five million.
Schools and communities across the country are preparing for February next year, when the purple bulbs will flourish. The purple symbolises the colour of the dye used to mark a child's little finger once they have been immunised against polio.
District Governor Amanda Watkin, and member of Hitchin Tilehouse, says: "This is wonderful news and has given us a tremendous boost. Polio is a crippling and sometimes fatal disease which threatens children everywhere, but is particularly terrifying in parts of Africa and Asia. Being highly virulent, it is only an air-flight away from the UK and every £1 raised pays for five doses of the vaccine which is given to children in endemic countries."
You can be part of Thanks for Life by being involved with your local Rotary club activities or donating.