A family connection at Rotary Track & Field Championships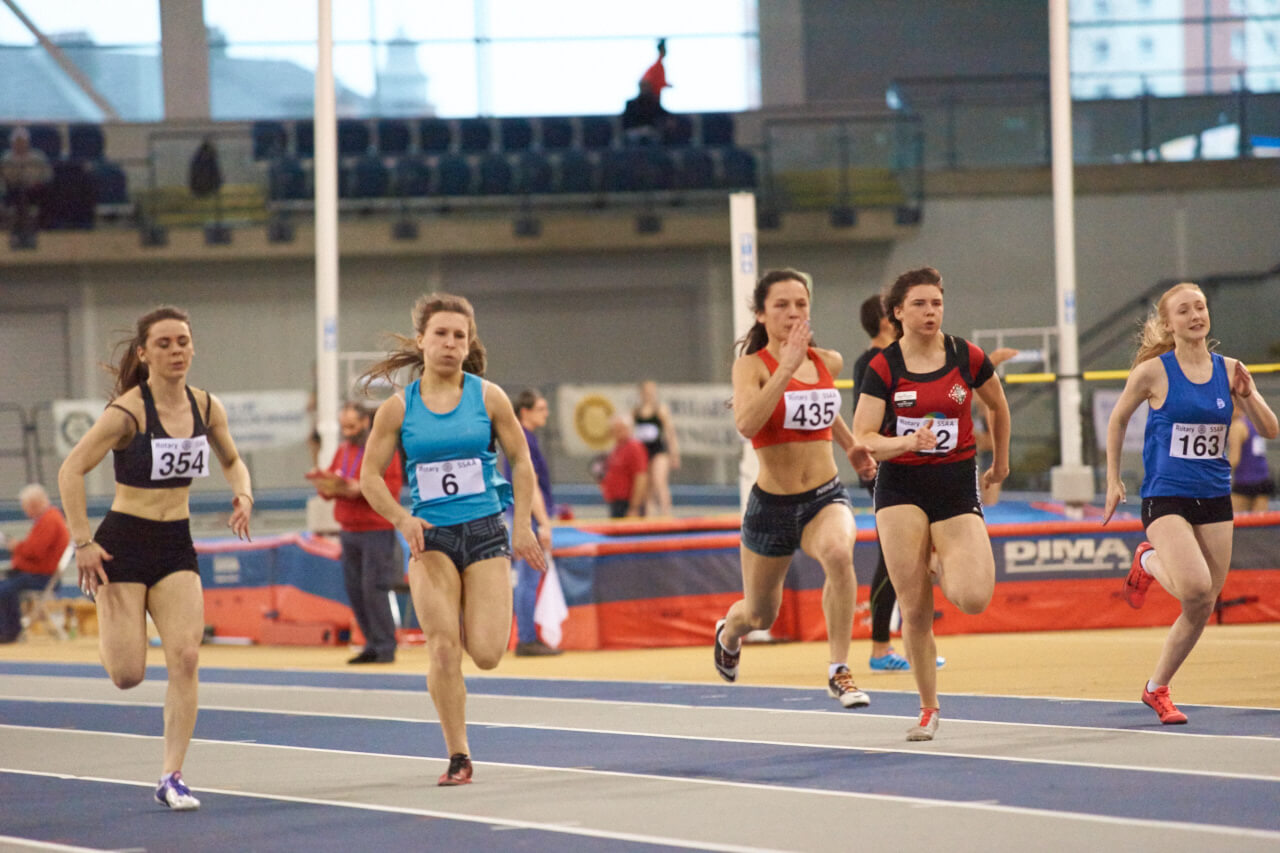 There was a very special Rotary connection for one competitor in the Indoor Track & Field Championships earlier this month, as the great great niece of Rotary International founder, Paul Harris, took part.
The competition, held by the International Scottish Schools Athletic Association and sponsored by Rotary, saw Maddy Silcock, from Aboyne Academy in North East Scotland, compete in the over 16 age group in the 60 metre event.
Maddy's Great Grandmother was the sister of Jean Harris, Paul's Wife, and Maddy's father, Donald, was surprised to see the distinct connection, he commented: "When we walked into the stadium and saw that it was bedecked in Rotary banners and Maddy's race number even had the Rotary logo on it, we immediately thought of our family link. It was a great experience."
Maddy, pictured above wearing the number 6, successfully progressed through the early rounds to reach the final. Unfortunately she just missed out on a podium finish, after crossing the line in 5th place.
This was Maddy's first indoor competition, and she is eligible to compete in the same age bracket next year, and is hoping to walk away with a Rotary gold.
The two-day event saw 1,400 young athletes compete from 200 schools across the country, and took place at the Emirates Stadium in Glasgow, the scene of Great Britain's Davis Cup semi-final triumph last year. The arena also hosted the 2014 Commonwealth Games, which inspired Rotary clubs in Scotland to support schools and communities through this event.
The Championships further highlights the commitment that Rotary makes to empowering young people and supporting them in reaching their potential in a number of fields.
Published: Wednesday 10th February 2016