A Towering Toy Story – Rotary Good News Week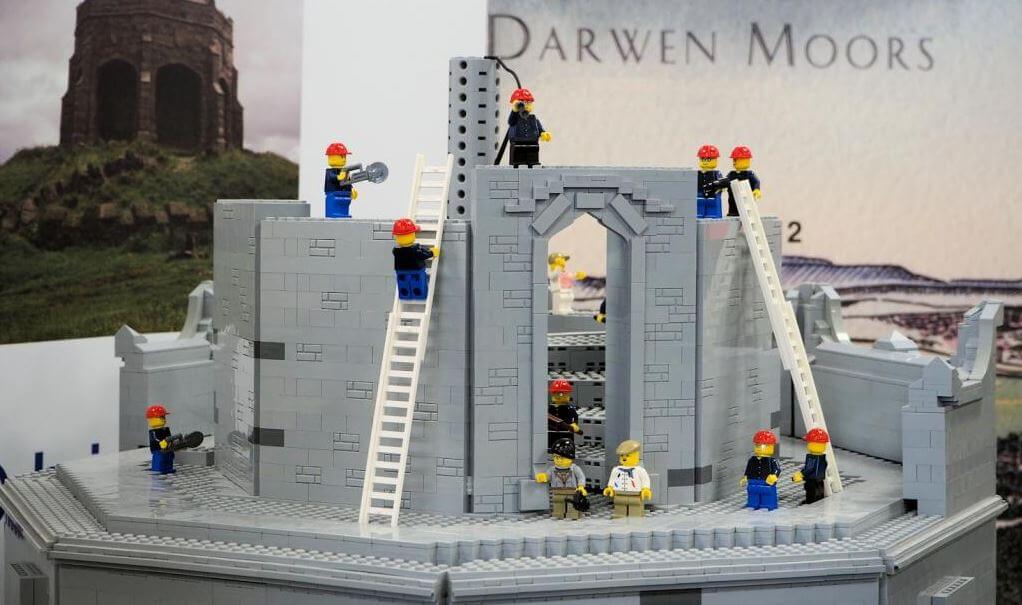 The Rotary Club of Darwen has been towering high with their latest innovative fundraising project which has already benefited a number of local charities.
The club is building a five foot replica of one of the town's most famous landmarks, the Darwen Jubilee Tower, entirely from Lego.
Each of the 25,000 individual bricks which will make up the Tower are available to sponsor for £1, meaning that when the tower is fully built, £25,000 will have been raised and distributed by local charities for good causes.
The cost of the bricks and design has been covered by three local charities and the Rotary club, who also man the site in Darwen Market two days a week, meaning that all funds collected from sponsorship are fed back into charitable causes.
This has included the local Highfields Cubs group, who sold bricks in order to gain sponsorship for their visit to the Centennial Cub Jamboree at Brownsea Island.
The original Darwen Tower was built in the 1890s to celebrate the Diamond Jubilee of Queen Victoria, and the work on the Lego replica began in September 2015 to commemorate Queen Elizabeth II becoming the longest serving British monarch.
Since the big build began, over 13,000 bricks have been added to the structure which includes ornate towers, an imposing shield and a grand entrance doorway.
To find out more about the tower and to see how you could sponsor your own bricks, visit the Rotary Club of Darwen website.
Published: Tuesday 24th January 2017
This week is the third Rotary Good News Week. Over the next five days, we'll be celebrating five special stories from Rotary clubs and members from across Great Britain and Ireland.
To follow Rotary Good News Week, keep your eye on our Facebook and Twitter pages and use the hashtag #RotaryGoodNewsWeek to share your stories.
Read our other Good News Stories from the week below: