Another Fantastic Year For Rotary Youth – Rotary Good News Week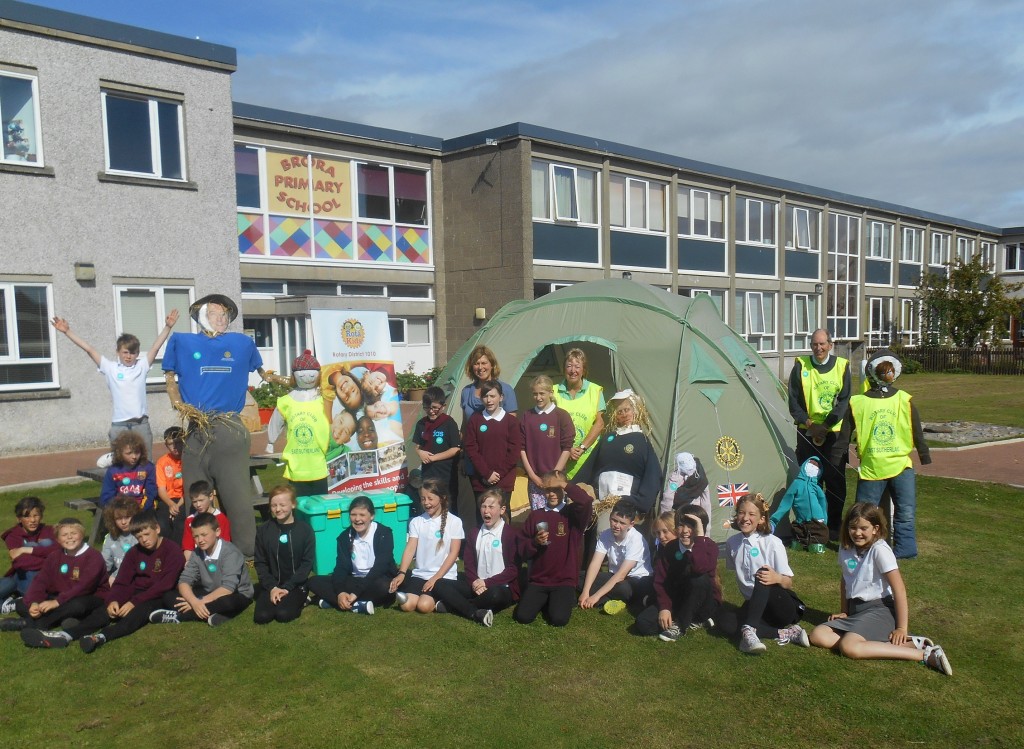 2016 was another exciting year for the youngest groups of the Rotary family, as Rotary continues its pledge to Step Up To Serve.
RotaKids and Interact are vibrant and fun branches of Rotary for 7-12 and 12-18 year olds, where young people are given amazing opportunities to broaden their horizons, make new friends and help the lives of others.
In 2016, 53 new RotaKids clubs and 23 Interact clubs were formed across Great Britain and Ireland, meaning hundreds of children will be helping communities at home and abroad.
The charity Step Up To Serve launched the #iwill campaign to promote social action among young people aged 10-20 and encouraging them to engage in campaigning, volunteering and fundraising.
As a keen supporter of the campaign Rotary pledged to form 300 new RotaKids clubs and 125 Interact clubs by 2020.
The latest figures show we are well on track, with 136 RotaKids and 85 Interact clubs being formed since Rotary made the pledge back in 2014.
In 2016 we saw numerous examples of how young members of these organisations are making a difference and enjoying new experiences.
Back in April young people in the Barnes Wallis Academy Interact Club in Lincolnshire were recognised for their volunteering activities and were presented with a Diana Award for Champion Fundraising.
This included a whole host of activities from collecting items for a local homelessness charity to serving lunches at a village hall for OAPs.
Most notably of all, the club raised over £750 for the charity School in a Bag, which allowed 50 pupils in developing and disaster-hit countries to have access to durable stationary equipment to improve their education.
This has given the pupils an opportunity to develop an appreciation of not only the difference they can make locally, but also internationally.
Last summer Brora Primary RotaKids Club in North Scotland adopted the theme of ShelterBox for their entry into the local Scarecrow Festival, which included erecting a ShelterBox tent on the school grounds and learning all about how, as Rotary's project partner, they are responding to disasters across the world. This brings an exciting and practical approach to citizenship.
If you are interested in setting up a RotaKids or Interact club in your school, youth group or community then use our Club Finder tool to get in touch with your local Rotary Club.
Published: Wednesday 25th January 2017
This week is the third Rotary Good News Week. Over the next five days, we'll be celebrating five special stories from Rotary clubs and members from across Great Britain and Ireland.
To follow Rotary Good News Week, keep your eye on our Facebook and Twitter pages and use the hashtag #RotaryGoodNewsWeek to share your stories.
Read our other Good News Stories from the week below: