Celebrating Ten Years of Rotary Young Citizen Awards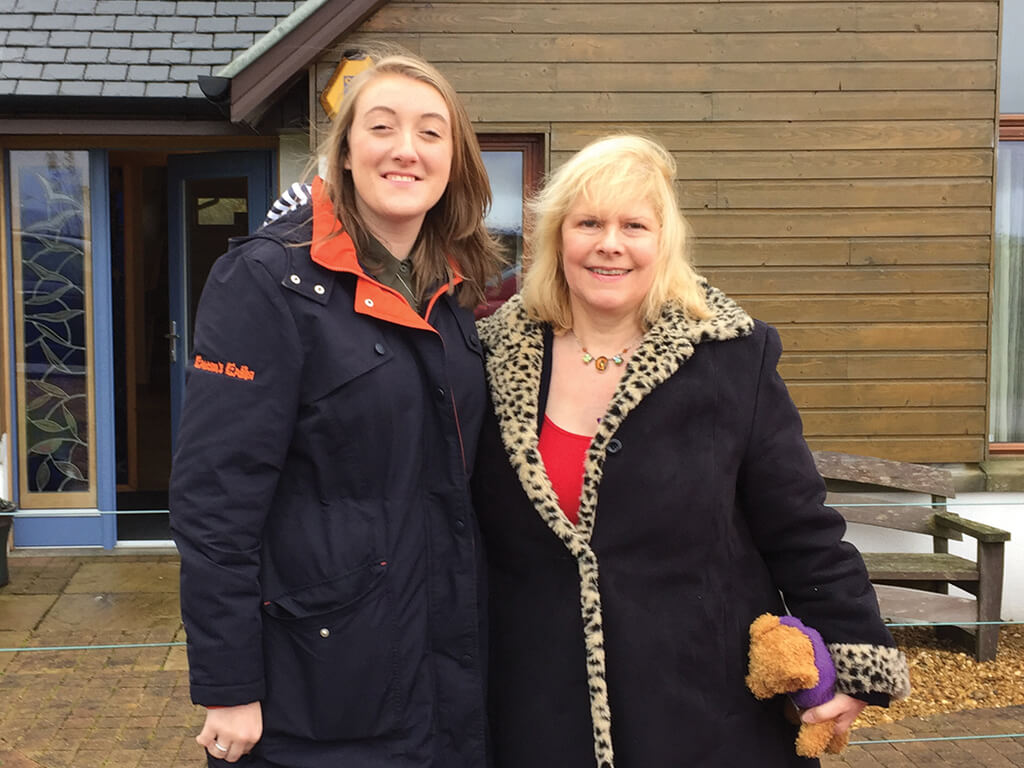 This year, to celebrate the 10th anniversary of the Rotary Young Citizen Awards, past winners from each year have been invited back to tell their story at the Conference in Manchester. 
The awards celebrate the positive citizenship and responsibilities that are shown by many young people. Rotary clubs nominated the winners, all of whom are youngsters who have gone to great lengths to help others, often overcoming adversity themselves.
There will also be a new set of winners for 2017 joining winners from the last decade.
The Awards were broadcast live from the Rotary Conference in Manchester on the BBC News Channel, and you can catch up on the BBC iPlayer (available until 5.00pm on Tuesday 9th May)
Vicky Neary, 28, and Danielle Jordan, 27
Back in 2007 when the Rotary Young Citizen Award started, the Interact Club of Ramsbottom was nominated for an award by their local Rotary Club to recognise the great community projects they were involved in both locally and globally. This included working with the Rotary Shoebox scheme to improve the lives of young people in Ukraine.
Jenna Speirs, 22
Jenna was just 12 years old when her twin brother Calum died from a brain tumour. With the support of her family, she has helped fulfil his dying wish to help other people facing serious illness to spend quality time with their families. Her work led to her being nominated for a Young Citizens Award by the Rotary Club of Rothesay in 2008.  Jenna is now training to be a radiologist.
Kirsty Ashton MBE, 26
In 2009, Kirsty, was nominated to receive a Young Citizens Award by the Rotary Club of Didsbury and District to recognise her fundraising achievements.
Since then, she has continued to be actively involved in her community and has begun a career as a broadcaster. She also speaks to young people to answer their questions about disability as a Scope ambassador.
Maciej Szukala, 22
Maciej moved to Wrexham from Poland when he was ten years old. He couldn't speak any English and found starting his new life in the UK challenging. But within five years, he had become an active member of his community, teaching English to new migrant pupils and helping young refugees settle in. Rotary Club of Wrexham Yale nominated him for a Young Citizen Award for his work and he has now he's started his own business helping migrants and refugees – and has become a Rotarian himself.
Ceri Cockram, 29
The Rotary Club of Dursley nominated Ceri for a Young Citizens award in 2011. She was honoured for fundraising to help improve the lives of women and girls in Ghana through education projects. She's continued to support that cause – and now she has another very important role closer to home.
Bethany Hare, 17
Bethany was 12 years old when the Rotary Club of Leeds nominated her for a Young Citizens Award in recognition of the fundraising work she'd been doing for a local children's hospice. Since then, she's continued to raise money to support young people with life-limiting illnesses, setting up her own charity, Bethany's Smile, and she's been using her musical talent to help her.
Grace O'Malley, 19
Music has played a key role in the life of Grace O'Malley. She won her Young Citizen's Award in 2013 after being nominated by the Rotary Club of Padiham after raising tens of thousands of pounds for the Royal British Legion, a local hospice and cancer charities – and she's got big ambitions for the future.
Harvey Parry, 11
Harvey is just 11 years old – but he's already a successful athlete and campaigner. He won a Young Citizens Award in 2014 after being nominated by the Rotary Club of Edmonton when he was just eight. Harvey, who had to have both legs amputated after contracting meningitis as a small child, raises awareness of the illness.
Bella Field, 11
Losing her beloved sister Molly was very difficult for Bella Field – but she has dedicated herself to raising money for the children's hospice that supported her family in honour of her sister's memory. The Rotary Club of Redbridge nominated her for a Young Citizens Award in 2015 to recognise all her good work.
Owen Thurston, 18
Owen has epilepsy and won a Young Citizen Award last year after being nominated by the Oxted and Limpsfield Rotary Club. He's been speaking out to raise awareness of epilepsy and improve the lives of people with the condition. He continues to campaign and take part in research.
Published: Thursday 6th April 2017