Clubs get behind Shakespeare Schools Festival 2016 – Rotary Good News Week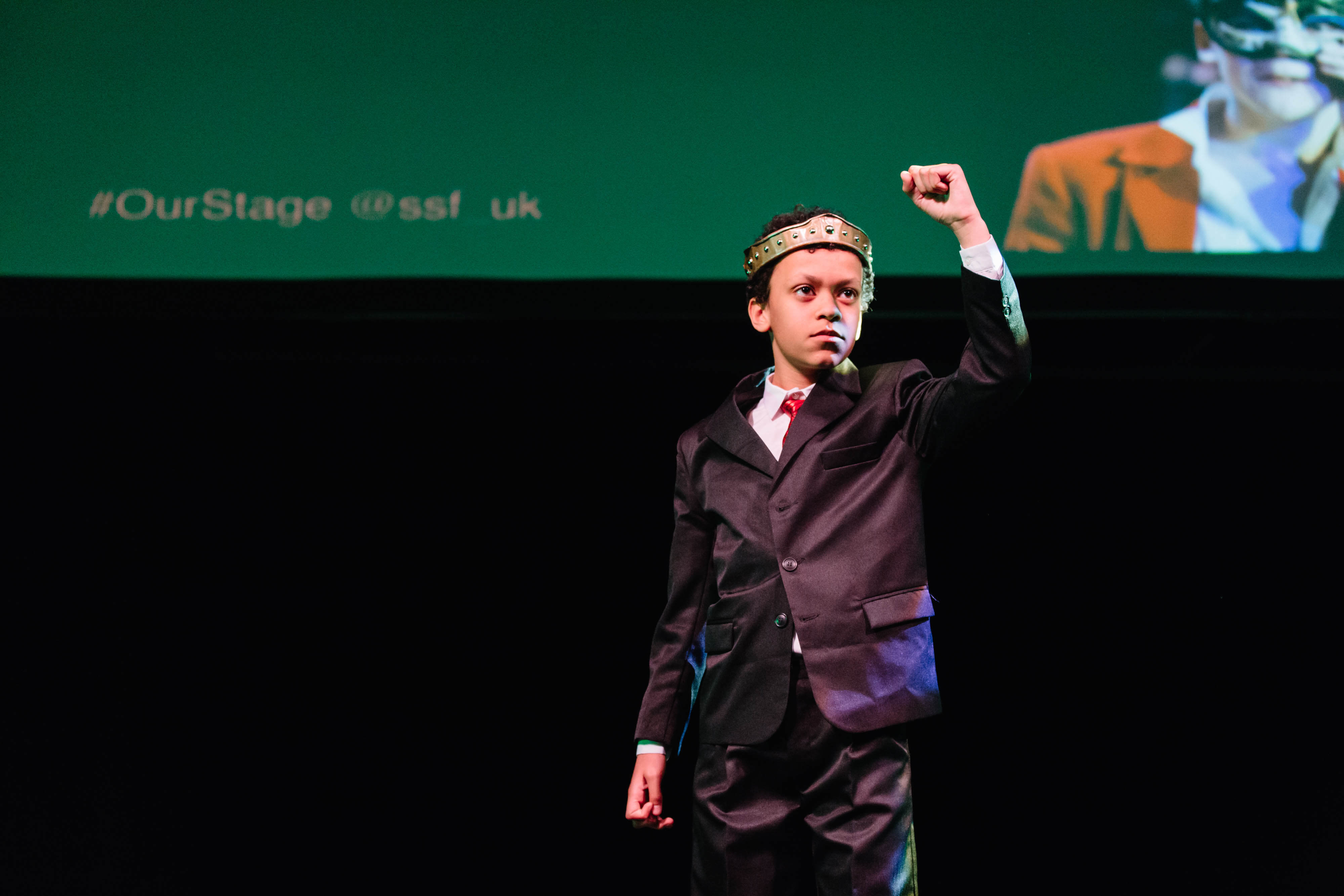 The world's largest youth drama festival has been in full swing this autumn and Rotary clubs have been lending a helping hand to this year's young performers.
Shakespeare Schools Festival (SSF) gives young people across the United Kingdom the chance to engage with the playwright's most famous tales with the months of preparation culminate in exhilarating performance evenings in professional theatres.
In 2016, over 30,000 young people will take to 131 stages from the length and breadth of the country, including a number of schools in Shropshire, Staffordshire and the West Midlands who had support from their local Rotary clubs.
This included Wednesbury Rotary Club who teamed up with the Interact Club they recently established at Wodensborough Ormiston Academy.
Interact is a fun and lively organisation offering young people aged 12 – 18 amazing opportunities to broaden their horizons through programmes and partnerships with organisations such as SSF.
A group of 28 children from the Academy made up the cast for their performance of the Shakespeare classic Macbeth in front of a packed house at The Old Rep Theatre in Birmingham on the night of Halloween.
As well as lending their support during some rehearsal sessions and as the curtain raised on their big performance, the club also donated money towards the casts' costumes to ensure they looked the part, as well as acted it.
Richard Green, who this year has acted as the Rotary/SSF co-ordinator for the region, commented: "The performance was of a very high standard; the enthusiam, energy and obvious enjoyment shown by the youngsters fully justified the support given to SSF by Rotary and we certainly plan to carry on, and indeed expand this next year."
Through SSF, young people change their attitude to learning. Their process instils curiosity and empathy, aspiration and self-esteem with profound results in and out of the classroom. The charity strives to work with those from the hardest to reach backgrounds and with special educational needs, such as Tettenhall Wood School, which provides education for over 100 pupils aged five to 19 who have varying levels of Autistic Spectrum Disorders.
Tettenhall Rotary Club has had a long association with the school having supported major activities for many years and even fundraising for specialist equipment including a swimming pool and minibus.
The club's focus for this year has very much been education, so they were full of pride as pupils took to the stage at The Grand Theatre in Wolverhampton to perform A Midsummer Night's Dream after the club helped promote ticket sales and donated £300 to cover costs.
Published: Monday 21st November 2016
Picture courtesy of Shakespeare Schools Festival
This week is the third Rotary Good News Week. Over the next five days, we'll be celebrating five special stories from Rotary clubs and members from across Great Britain and Ireland.
To follow Rotary Good News Week, keep your eye on our Facebook and Twitter pages and use the hashtag #RotaryGoodNewsWeek to share your stories.
Read our other Good News Stories from this week below: