Global Grant Brings Hope for Health – Volunteers Week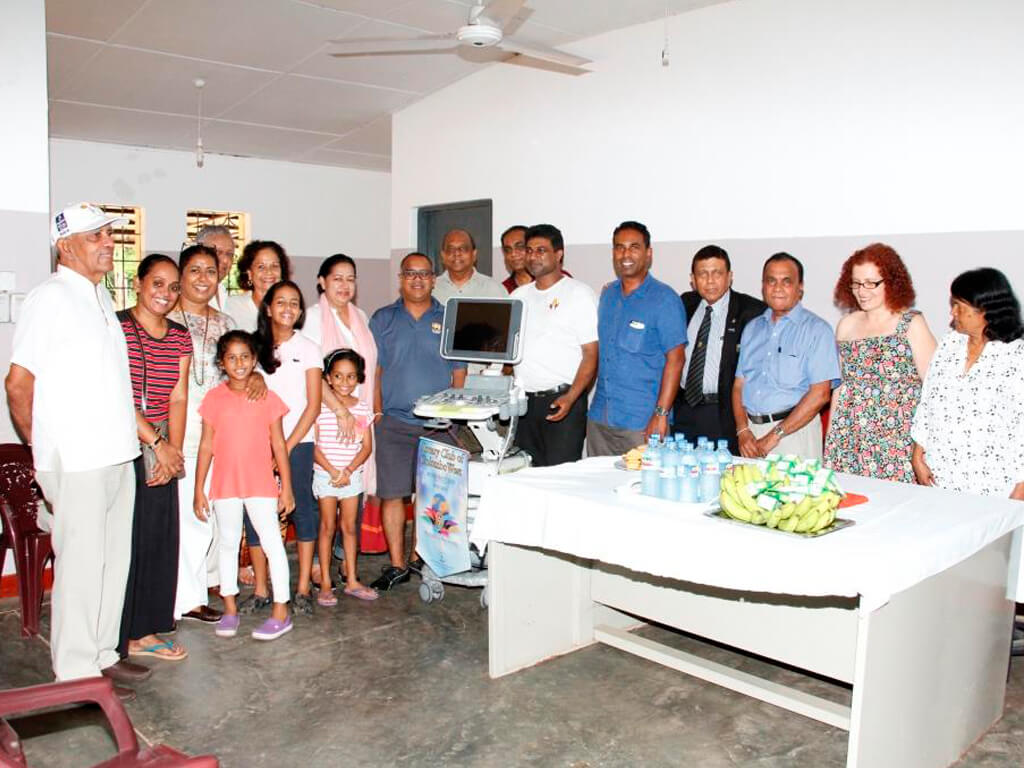 A Rotary Global Grant and the dedication of volunteers now means that early diagnosis of a disease which kills thousands each year in Sri Lanka can take place.
Chronic Kidney Disease (CKD) has ravaged Sri Lanka for years and is particularly prevalent in the poverty-stricken areas of the island.
Leonard Munasinghe, a member of Golders Green Rotary Club in London, who himself is of Sri Lankan origin, was determined to volunteer his time to do something to help.
In order to combat the disease, a Rotary International Global Grant for just under $55,000 was acquired, which allowed for the purchase and installation of equipment to aid in the early diagnosis of CKD.
"Thanks to the participation of the Rotary Club of Colombo West in Sri Lanka the Medical Aid to Sri Lanka organisation, we were able to purchase three Ultra Sound Colour Scanners for three deserving hospitals; Kebethigollawa Hospital, Kandy Teaching Hospital and Karapitiya Teaching Hospital" explained Leonard, pictured fourth from the right with Colombo West Rotary members.
Approximately 5,000 people were dying every year from CKD before the age of 50 in the North Central Province of the country.
Traditionally the majority of cases affect male paddy farmers and agricultural labourers, meaning that families' main income earners were suffering, with relatives unable to afford to take them for treatment in the regions with the only suitably-equipped hospital.
Early diagnosis is a crucial means of identifying what stage the disease is at in order to referring patients for further treatment in the hope they can be saved.
The scanners will be vital to the whole community, as it has been identified that growing numbers of women and children are also being affected by CKD.
Leonard has volunteered his time to work closely with Colombo West Rotary Club on the progress of installation and bringing about health benefits to the community.
Share your volunteering stories on Twitter using #VolunteersWeek from 1st-7th June.
Published: Friday 2nd June 2017