Rotarians mark Great Get Together at Rotary Convention in Atlanta
Over 200 Rotarians kicked off celebrations for The Great Get Together at the Rotary International Convention in Atlanta.
The Great Get Together is inspired by Jo Cox, MP for Batley and Spen, who was murdered in a brutal attack as she arrived at her surgery, exactly one year ago, on 16th June 2016.
In Jo's first speech to parliament, she said "we are far more united and have more in common than that which divides us" and despite being 4,000 miles from the UK, Rotarians were keen to honour that sentiment.
The event took place as part of the Rotary International Convention, where 34,000 Rotarians from all over the world gather, united in their desire to make the world a better place.
---
"We are far more united and have more in common
that that which divides us."
---
Guests rolled out the gingham and signed a Great Get Together notebook with messages of inspiration, community and togetherness to mark the occasion.
As Jo's husband Brandan explained, Rotary played a part in Jo's early life, "Rotary for me means two things, the connection that Jo had through her adult life to Rotary who gave her the opportunity for her trip to Borneo to work on conservation and rural development and community infrastructure, which would not have been possible without Rotary, Jo being from a working class background in Batley. This had a big impact on her and was formative in her life."
"Also, Rotary for me epitomises the organisations who are working to bring communities closer together. We need to celebrate all things great about living in our country and it's time for stronger bonds and bringing communities together and we have to work at that and one of the organisations doing that is Rotary."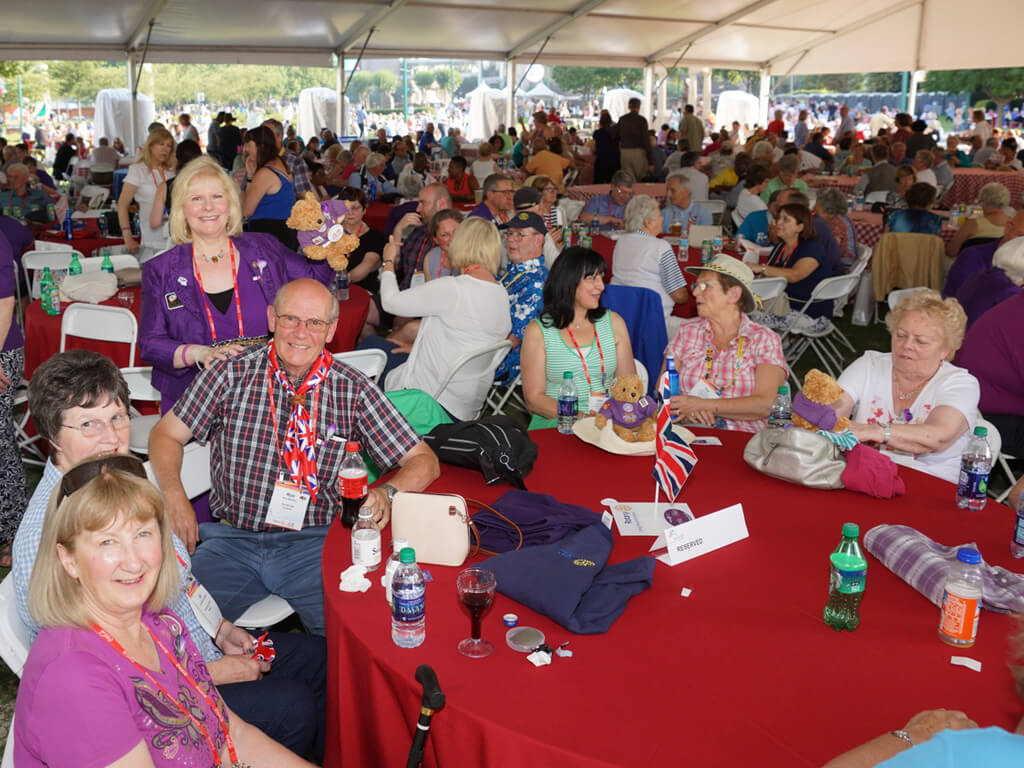 Over 100,000 Great Get Together events are taking place across the country from garden parties to, including a number hosted by Rotary clubs, all with the aim of uniting our communities.
The Manchester Trailblazers Rotary club will be attending the special Greater Manchester Great Get Together in Cathedral Gardens and the Rethink Rebuild Society iftar dinner with the Syrian community of Manchester.
To find a Great Get Together near you, visit the website.
Read a full interview with Brendan Cox.
Published: Friday 16th June 2017
Photograph courtesy of Peter Croan