India celebrates three years polio free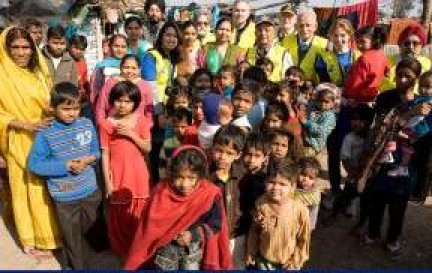 On Monday 13 January 2014, a significant milestone in the worldwide effort to eradicate polio will be reached when India celebrates three years since its last new case of the disease. Official certification of the country as polio free will take place in March and a celebration is planned in February.
Long considered the hardest place in the world from which to eradicate polio, India is now a case study for mounting a successful disease response effort under complex circumstances.
In 2009, India was home to almost half of the world's polio cases. The country then launched a comprehensive polio eradication effort to create a health infrastructure to eliminate the disease. This included a surveillance network of more than 33,000 sites, an army of 2.3 million vaccinators deployed during national immunisation days and strategies to reach children in the country's hardest to reach areas. This resulted in the delivery of 900 million doses of polio vaccine in 2011 alone.
President of Rotary International in Great Britain & Ireland, Nan McCreadie said: "Rotary has worked tirelessly for many years to eradicate polio and we congratulate India on this tremendous achievement. It is a significant milestone in the history of public health and will have a lasting impact on the health of the country's children. The lessons learned from India's success can now be replicated in other countries in order to further eliminate the disease."
Rotary has been at the forefront of the fight to end polio since it helped launch the Global Polio Eradication Initiative in the 1980′s. This year, every dollar raised for the End Polio Now campaign will be match funded 2:1 by the Make History Today campaign, which will match funds to a total of US$35 million per year until 2018.