Refugee Children on the Road to Education – Rotary Good News Week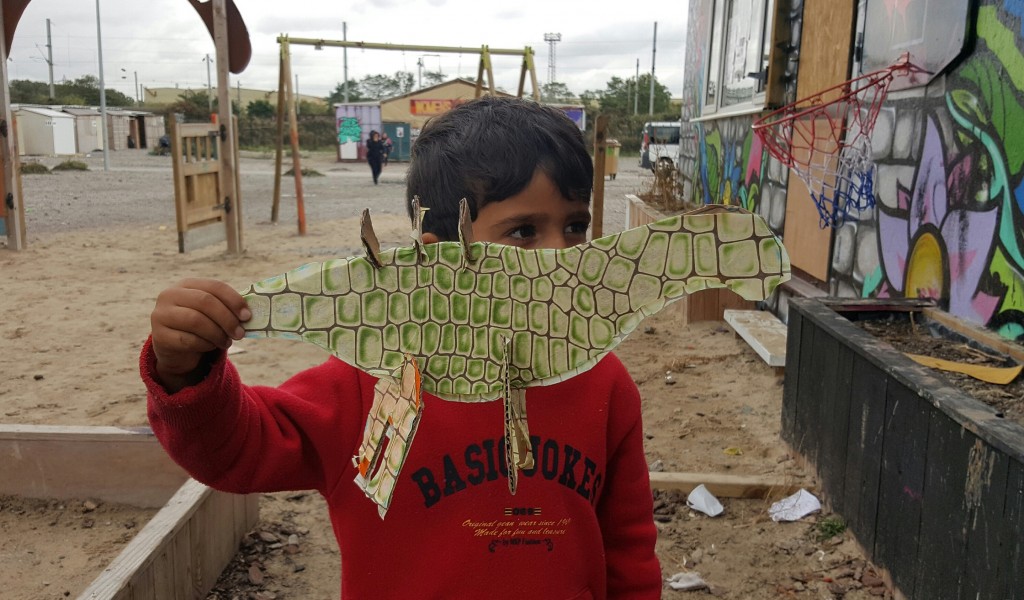 Rotary clubs in the West Midlands have been involved in improving the lives of some of the world's most vulnerable children by paying a visit to the Grande-Synthe refugee camp in Northern France.
Clubs across the West Midlands united to help fund sets of winter clothing, 50 backpacks full of school supplies and even a gingerbread house for the children to build, which were delivered by five Rotary members.
The camp in Dunkirk was built by Médecins Sans Frontières in early 2016 and became the first internationally recognised refugee camp in France.
Although the number of residents there has more than halved over the last year, the camp remains home to 1,000 residents, the majority of which are originally from Northern Iraq.
Although situated against the significant political backdrop, the Dunkirk Children's Refugee Centre is a place where the children living in the camp experience something as close as possible to a regular school or nursery setting.
The centre offers a place of sanctuary for children to express themselves creatively with arts and crafts and begin to learn French and English, so the Rotary clubs' donations will help the children to make a start on their road to education.
One of the members who made the trip was Gary Dancer, who recalled the trip, "The visit was very emotive for the five of us when confronted by the realities of the situation."
"I made friends with a two-year-old Iraqi Kurd boy who had been born in a camp in Turkey and whose whole life has been as a refugee. This was heartbreaking to hear and it took some time to win his trust and overcome his very understandable fear of strangers. We are certainly hoping to repeat the trip in the near future."
Find out more about the Dunkirk Children's Refugee Centre by visiting their website.
Published: Friday 27th January 2017
This week is the third Rotary Good News Week. Over the next five days, we'll be celebrating five special stories from Rotary clubs and members from across Great Britain and Ireland.
To follow Rotary Good News Week, keep your eye on our Facebook and Twitter pages and use the hashtag #RotaryGoodNewsWeek to share your stories.
Read our other Good News Stories from the week below: