Rotarian Recognised as Point of Light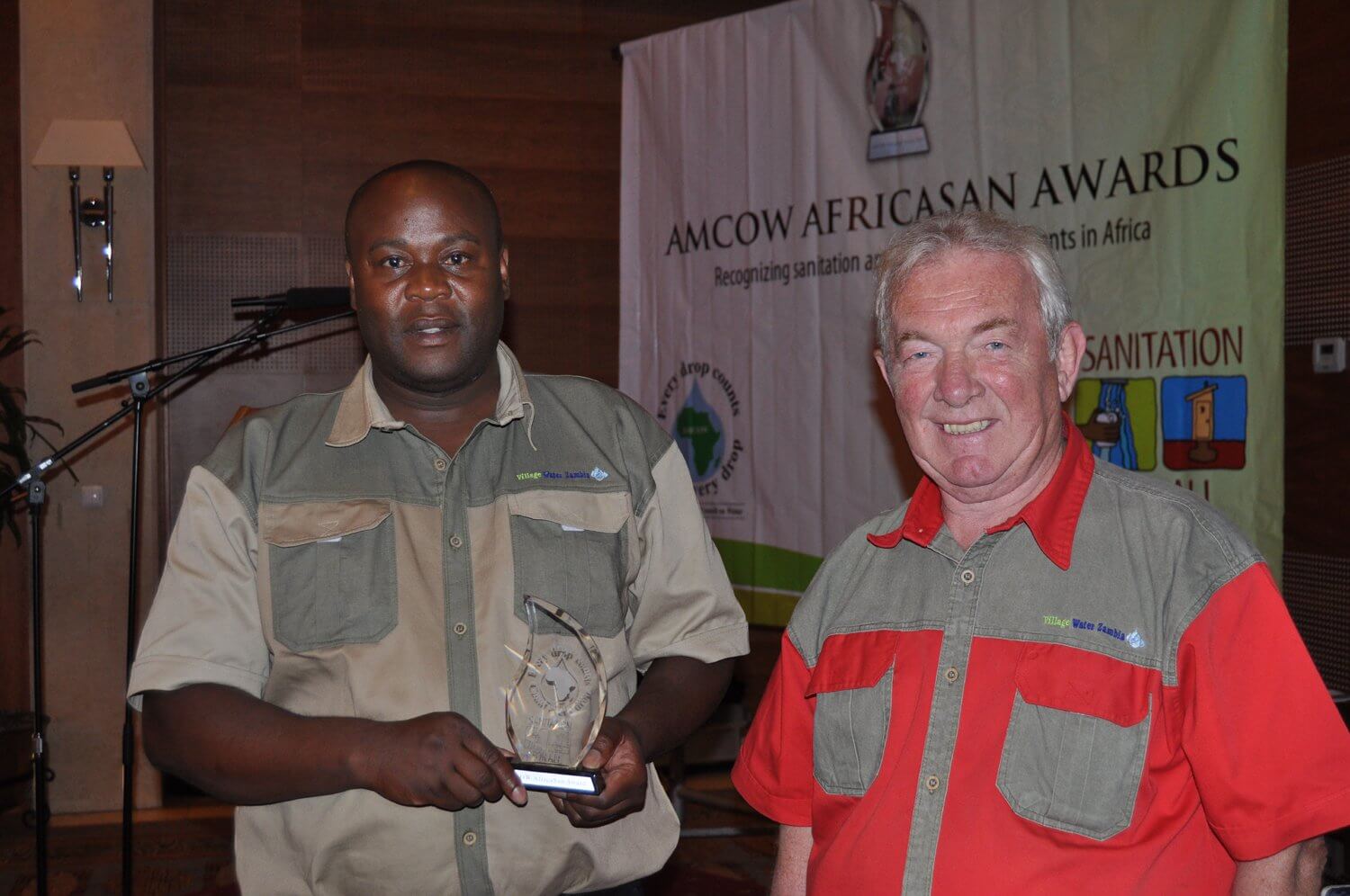 David Dixon, a member of Ironbridge Rotary Club has been recognised with a Points of Light Award by Prime Minister Theresa May for his work as a founding trustee of Village Water.
The Points of Light Awards recognise outstanding volunteers who have brought change to communities. Village Water is a charity providing safe water for communities across Zambia and Mozambique.
On his award, David commented, "In Africa we are known as the 'Little Giant' because we have made the funding from Rotary – and others – stretch so far."
Inspired by a visit to Zambia, David launched the charity in 2002 and under his leadership Village Water has worked with over 800 communities and more than 80 schools in the country with 21,000 people gaining access to clean water for the first time in 2015 alone.
He has ensured that the charity works with each village and school on hygiene education and building latrines. This important aspect of the initiative is credited with reducing diarrhoea, currently one of the top five causes of death in Zambia, by 96% in Village Water communities.
In a personal letter to David, Prime Minister Theresa May said, "Village Water is having a tremendous impact on villages across Zambia, giving thousands of people access to clean, safe water.
"By working so closely with communities on maintenance, as well as hygiene and sanitation education, you are ensuring your work will have a positive impact for generations to come."
David, photographed above with Elisha Ngonomo, African Director of Village Water Zambia, explained how what started out as fundraising to repair broken water points has quickly developed into exploring ways to provide longer lasting benefits.
"Our Village Information Monitoring System communicates remotely from mobile telephones in the field by satellite from Africa and downloads the village data to the database in our Shrewsbury office."
"In recognition of this the British Government's Department for International Development (DFID) made a large match-funded grant in 2014 which totalled £560,000 spread over a period of three years.
"In the past DFID has not supported charitable activities, but they have seen the value for money that can be achieved through funding by the voluntary sector. Rotary is one of those funders.
"Very effective is the Big Give at Christmas time each year when a local Rotary club can submit their donations at a specific time and date and have them doubled by the Reed Foundation."
Published: Thursday 2nd March 2017
Read more in Rotary Magazine