Rotary Action Group at Forefront of Dementia Support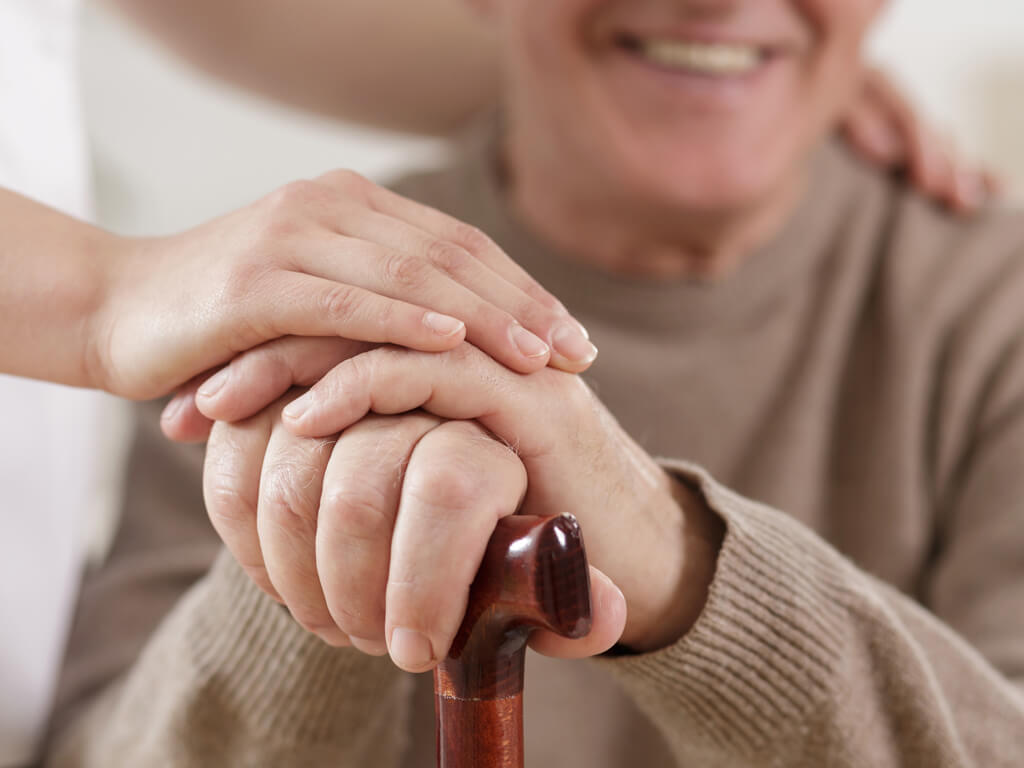 Dementia is set to become the 21st century's biggest killer and a group of dedicated Rotary members are taking direct action in their communities to support people living with the disease.
Rotarians Easing Problems of Dementia, or REPoD, was formed by a group of Rotary members in the southwest of England with the aim of creating a network of Rotarians across the country working towards raising awareness. Since those early days, REPoD has gone from strength to strength.
One of those Founders, and the current Chairman of REPoD, is Geri Parlby, a member of Tavistock Rotary Club who explained why the group is so important, "Whilst there are many dementia charities who can offer support and advice to those with a dementia and their carers, hands on, practical support is invaluable. We always believed that Rotary clubs are uniquely placed in their local communities to provide this support."
The first means of support promoted by REPoD was the Memory Café, and this remains the most successful programme to date.
---
"We always believed that Rotary clubs
are uniquely placed in their local communities
to provide support."
---
Memory Cafés are informal drop in sessions where people with dementia and their carers can enjoy regular social and supportive get togethers. Run entirely by volunteers, the cafés provide the opportunity for sharing memories, enjoying activities and entertainment, or just having a chat over a cup of tea and slice of cake.
There are now around 60 different cafés operating around the country with local Rotary clubs involved in varying degrees, from setting up and running the café, to volunteering or offering financial support in existing cafés.
One of those cafés is the Crocus Café in Peterborough, which plays a key role in dementia care provision in the city.
Janet Cooke, a member of Peterborough Ortons Rotary Club, started up the café and also enlisted Rotary as a founder member of the Peterborough Dementia Action Alliance, which has worked to encourage local organisations to embrace dementia friendly activities, as well as building a purpose-built Dementia Resource Centre.
Janet explained, "Our Crocus Café is a place where caregivers and those living with dementia can come together as one big happy family. They share entertainment, food and friendship, getting support from us and from each other."
"We interact with local schools. In December a local primary school sends their choir to sing carols and Christmas songs, and our local secondary school invites our members for afternoon tea once a year."
Other initiatives encouraged by REPoD include Memory Boxes, simple plastic boxes filled with memorabilia items from the 1930s through to the 1970s, Sensory Gardens and undertaking training to become a Dementia Friend in order to champion the cause in communities.
The work of Rotarians in Great Britain and Ireland hasn't gone unnoticed and has attracted international interest, particularly in the United States, where the Memory Café programme is now being replicated.
The future looks bright for REPoD, with momentum building. Geri added, "We will be continuing to develop all these projects as well as looking at how we can start to combine our work with other service organisations to develop new projects that both support families living with dementia and tackle the ever increasing problems of social isolation."
"Working with Alzheimer's Research UK we are also planning to launch a RED Box appeal (Rotarians Eliminating Dementia), encouraging Rotarians to donate spare change to help fund research to find a cure for dementia."
---
"Our Crocus Café is a place where caregivers
and those living with dementia can come together
as one big happy family."
---
Russell Grant, TV personality and astrologer, is an Ambassador for Alzheimer's Research UK and shared his personal story during his appearance at the Rotary Conference in Manchester.
"Having been a carer for my own grandmother who got the early symptoms in her late 80s, there were so many things that you look back now and think 'that's why she did that'."
"My grandmother got full-fledged dementia, but there are different types and kinds. Then she got Alzheimer's which was the worst of all because she went mute and couldn't talk to you, it was all just mumbling."
"When my grandmother eventually died at 99 years and six months, I basically decided it was terribly important to spend as much time as I possibly could working towards a cure."
You will be able to read a full interview with Russell Grant in the August/September edition of Rotary magazine, and online.
To find out more about REPoD, visit their website.
Published: Friday 19th May 2017