Rotarians take on the Eggheads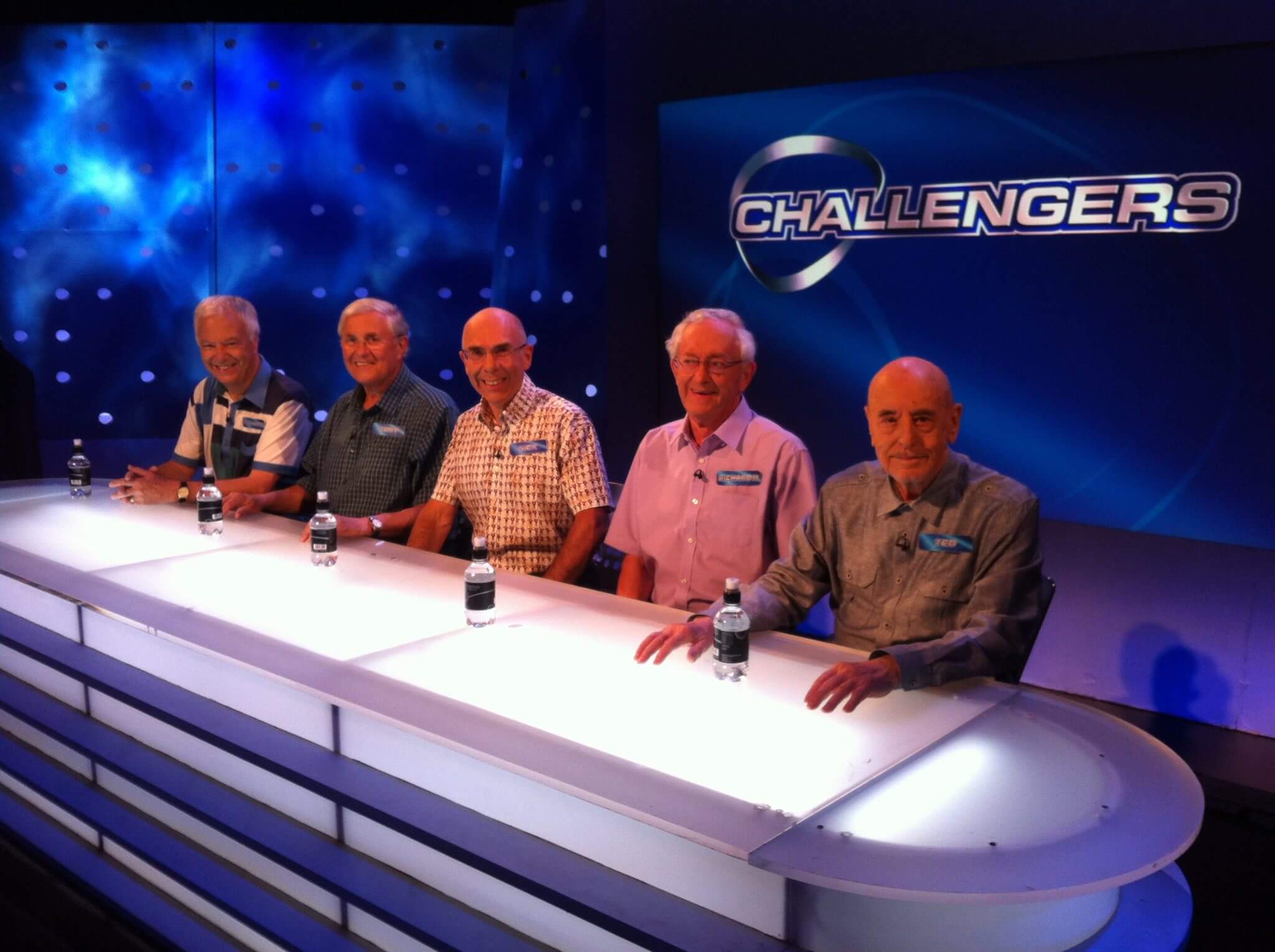 A group of Rotarians from the Rotary Club of Beckenham, in Greater London, appeared on the BBC Two quiz show Eggheads recently.
Richard Harknett, Tony Power, Nick Randall, Richard Hookham and Ted Jenner made up the team of contestants, calling themselves the 'Rotary Rustics', looked to give Britain's most formidable television quiz team a run for their money.
Team captain Richard explained to the show's host Jeremy Vine all about the club and Rotary as an organisation. He highlighted the club's involvement with local projects, such as supporting children's charities and arranging the town's annual Poppy Appeal, as well as the significant contribution Rotary has made to the eradication of polio across the globe.
Answering questions on geography, history, science, film and television, the team were competing to take home a prize pot of £10,000.
Member of the team Nick, who is the current President of the club, commented: "We approached our application to be on Eggheads looking for three things, of course we wanted to win but in addition we thought it would be a great opportunity for Rotary to be seen on the media, and we thought it would be great fun to take part. At Beckenham Rotary Club we firmly believe that having fun together is in the true spirit of Rotary fellowship".
The show is available to watch online via the BBC iPlayer until Sunday 21st February 2016 on the following link.
Published: Wednesday 3rd February 2016