Rotary and RHS Go Purple4Polio In Regent's Park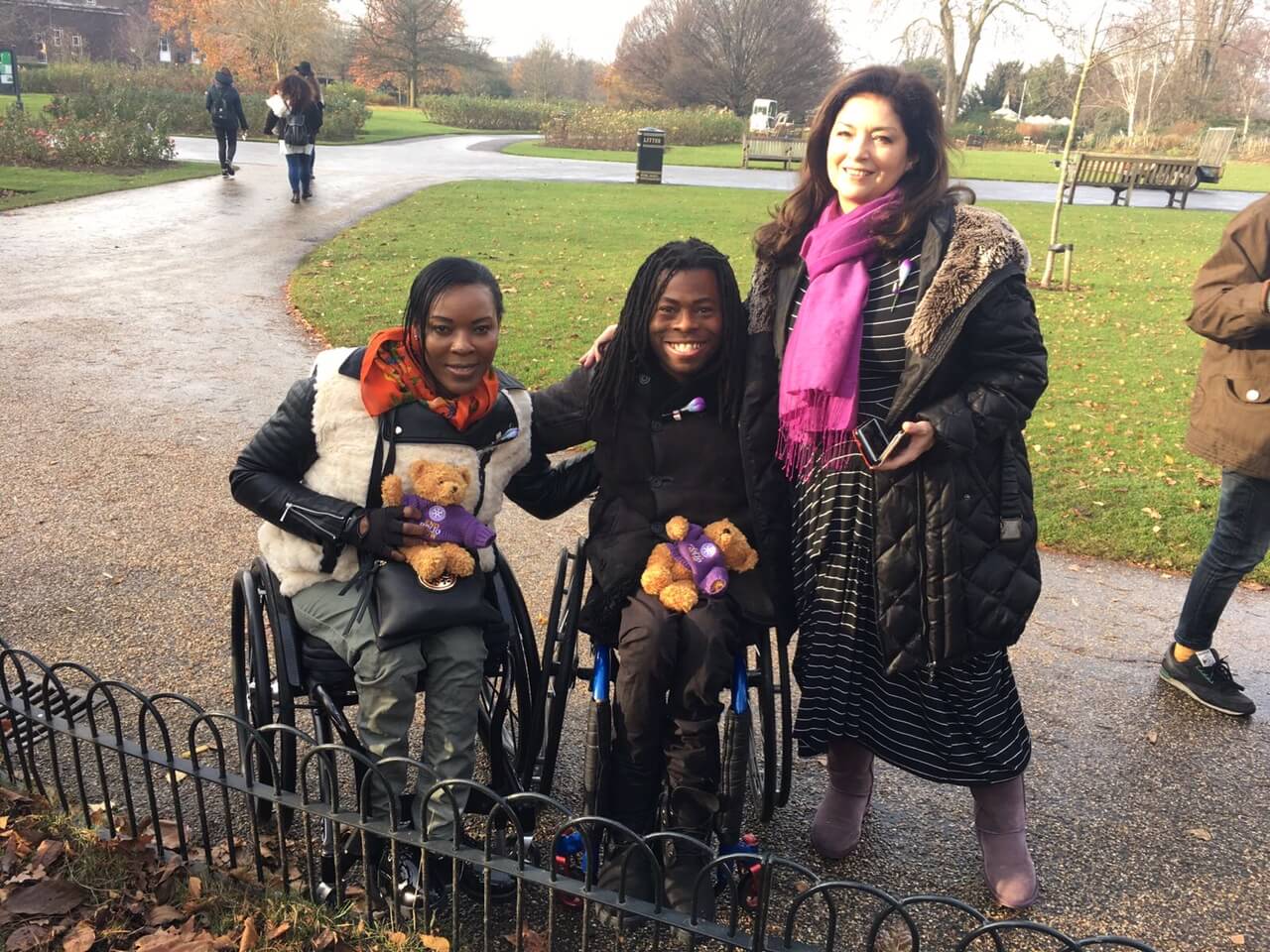 Rotary International in Great Britain and Ireland has joined forces with the Royal Horticultural Society (RHS) to plant over seven million purple crocus corms across Britain & Ireland as part of their Purple4Polio campaign to raise awareness and funds for End Polio Now.
Rotary clubs have been teaming up with RHS Britain in Bloom and It's Your Neighbourhood groups to plant the bulbs in public spaces in local communities and the last of the seven million are being planted at a special event in Regent's Park.
The planting will also see the announcement of three new Rotary Purple4Polio Ambassadors including Paralympian, broadcaster and polio survivor Ade Adepitan. Ade contracted polio in his home country of Nigeria when he was just one year old and as a result has worked tirelessly in the fight against the crippling disease.
Ade will be joined by TV presenter Konnie Huq who became a Rotary Purple4Polio Ambassador earlier in the year, and two other new Ambassadors being announced today, broadcaster and author Julia Roberts and Paralympian Anne Wafula Strike MBE.
They both caught polio in their early years and are committed to supporting Rotary in its work to end polio in the world now and forever. Konnie has previously travelled to India to take part in administering immunisations against the disease and witnessed first-hand its devastating effects.
All of these ambassadors, along with existing ambassadors Chris Tarrant, Alan Titchmarsh and legendary singer Donovan have different personal stories to tell but are united in their passion to support the Rotary Purple4Polio campaign till the job is done and the world is declared polio free.
The mass planting of purple crocus corms is designed to raise awareness of the fight to eradicate polio and help ensure that more people in more communities can experience the many positive health and wellbeing benefits of gardening. The purple crocus being planted symbolises the purple dye placed on the little finger on the left hand of a child to show they have been immunised against polio.
RHS Head of Community Outreach Andrea Van Sittart adds, "That the RHS can help raise the profile of the work Rotary does to eliminate polio is a source of pride for the RHS Britain in Bloom groups and others who work tirelessly to improve their communities through gardening."
President of Rotary International in Great Britain and Ireland Eve Conway explains, "The world stands on the brink of a historic milestone and it is so inspiring to see so many people in so many communities getting involved in the final push to eradicate this disease to ensure a polio-free world."
"We are now so close to finishing the job with only three remaining countries where polio is still endemic, Pakistan, Afghanistan and Nigeria and incredible efforts such as this are so important to raise awareness and funds."
"It has never been so critical to complete what we started, as whilst there is a single case of polio anywhere in the world children everywhere are at risk, and finishing the job is simply our only option."
In 1985, when Rotary International committed to eradicating the disease, polio paralysed more than 350,000 children every single year in 125 countries – or about 1,000 children per day. Since that time, the number of polio cases has been reduced by 99.9%, with just 74 cases in the whole of 2015 and only 34 cases in just three countries in 2016 to date.
Rotary throughout the world has directly contributed more than $1.6 billion to ending polio through its End Polio Now campaign and over $7.1 billion indirectly through its advocacy work with governments, philanthropists and other donors.
At the moment all funds raised by Rotary everywhere are tripled thanks to the Bill & Melinda Gates Foundation so literally every single £1 raised becomes £3. Every single £1 really counts as it effectively provides oral polio vaccine for 5 children.
For up to date figures please visit the Global Polio Eradication Initiative website.
Published: Friday 9th December 2016