Where There Is Peace There Is Hope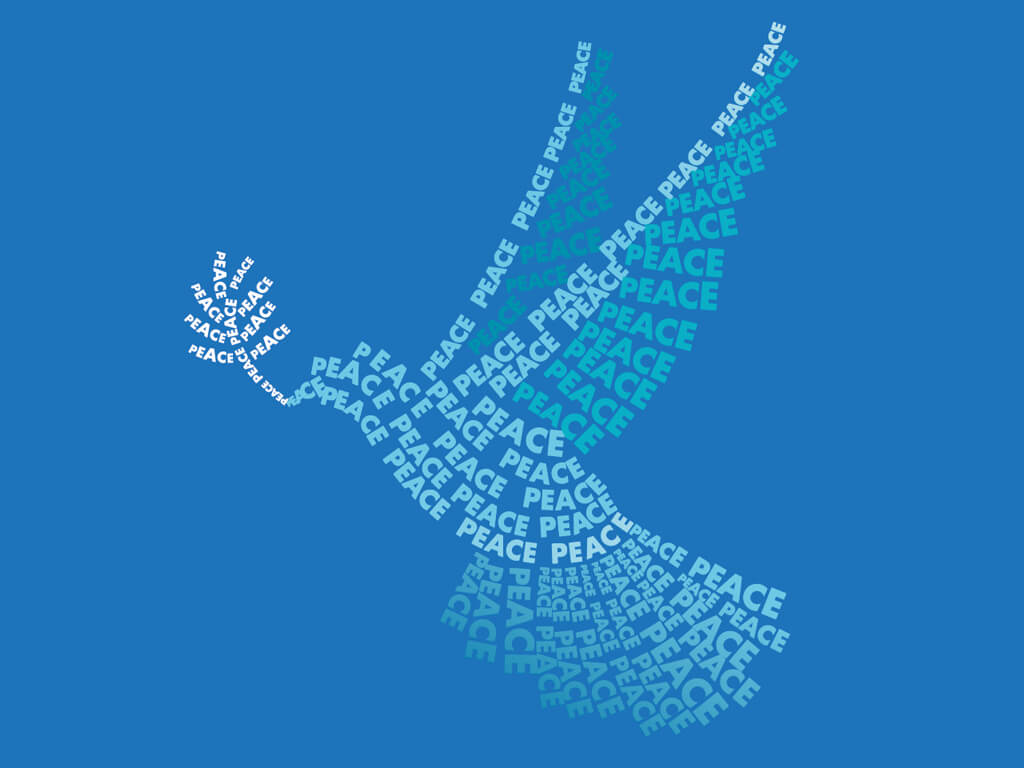 Where There Is Peace There Is Hope
Since the turn of the century, The Rotary Foundation Peace Fellowship Programme has had over 900 Peace Fellows who have attended courses at one of a number of educational establishments around the world. We spoke with two Rotary Peace Fellows to find out more about the Rotary Programme and how they will apply what they have learned.
Rotary Peace Centres can be found in Thailand at Chulalongkorn University, Bangkok; The United States at Duke University, Durham and University of North Carolina at Chapel Hill; Japan at the International Christian University, Tokyo; Australia at the University of Queensland, Brisbane; Sweden at the Uppsala University; and the United Kingdom at Bradford University.
Rotary Peace Fellows are endorsed by a local club and go through a selection process within the club's district. The Rotary Foundation will then usually fund the selected Peace Fellow.
Bradford University Peace Centre has 10 Peace Fellows undergoing study each year. The course lasts 15 months with three to four months AFE (Applied Field Experience), so catching up with any one of them is not easy.
However, I was fortunate to speak with two Peace Fellows, Zabit Aimal from Afghanistan who was in the process of completing his dissertation for his Master's Degree, and Flor Yanez from Mexico who completed the course last year and is back working in her native country.
In the 27 years Zabit Aimal has been alive, he has experienced much more than most of us go through in a whole lifetime. Aimal, who told me in Afghanistan they refer to one another by surname, spoke about his life and becoming a Rotary Peace Fellow, "I was born in 1989, the year the Soviet Union withdrew from Afghanistan after ten years of invasion."
"After that a civil war broke out between the warlords that destroyed Afghanistan; an absolute atrocity that left a vacuum in the country for fundamentalist Islamist group, the Taliban, to take over. We then had several governments in short succession that stepped in to fill the vacuum."
I mentioned that I had heard about this before but Aimal was the first person from Afghanistan who seemed prepared to go into so much detail.
He went on, "It was so easy for the Taliban to move in from Pakistan; they had been taught and trained in Madrassas there and were able to take over the whole country apart from the northern territory. It was absolutely insane to live under the Taliban regime and see the brutality first hand."
Aimal lost his father in the civil war when he was six months old and at seven years became the breadwinner of the house to support his mother and sister. He told me, "Because of the Taliban my mum and sister could not work so I spent my time working in the morning and attending school in the afternoon until I graduated."
He continued, "Not many people know this but when 9/11 happened and the international community moved into Afghanistan over 90% of the people celebrated."
We moved on to talk about the enlightening story of how Aimal become a Peace Fellow.  "Because of the international community moving in we were exposed to American TV and that's how I learned my English. I became an interpreter and cultural adviser to American troops at the beginning of 2007. In 2010 I met this amazing guy named Kurt Neddenriep who literally changed my life."
"I worked for him as an interpreter and he was the Area Deputy Commander of the Nevada National Guard 221 Cavalry Unit based in Laghman Province. He was also a Rotarian, belonging to the Rotary Club of Elko, Nevada. His approach was refreshing as he would take the time to listen to both sides, and after a year's deployment he was able to bring all his soldiers back from Afghanistan safely."
Aimal was granted asylum in the United States and studied at the University of Nevada, graduating in Political Sciences in 2014.
He said, "Whilst in Nevada I shared my story with Rotarians and Rotary clubs, and between 50 to 100 helped to pay for my tuition fees and time there. When I asked why they were helping they replied because it is what Rotary does."
Aimal told me he did his Applied Field Experience in Washington at the International Peace and Security Institute, "I also did some work with the Afghan Embassy and was there a little longer than usual because I wanted to really experience everything there. It's like this little place where you have all the world's decision making there."
I went on to ask Aimal what next after Bradford, "I want to go back to the States and use my degree and experience to help make a difference in Afghanistan. Both my wife and I want to return one day to Afghanistan and enter into politics to help our country."
Aimal married a year ago. I asked him if he could return to his homeland. He told me, "Not yet but in five or perhaps ten years we can go back. Afghanistan is a young country with 65% of the population 25 or under so there is hope for the future."
After speaking with Aimal, I wanted to speak with a Peace Fellow who had completed the course and decided to talk to Flor Yanez from Chihuahua, Mexico. I've been to Mexico a few times entering from San Diego and travelling from Tucson and each time was struck by the change from wealth of the USA to the poverty of Mexico.
—————————————————————————————————————
"We are working to stop the violence as the government cracks down on
the drug trafficking and we are trying to educate the children."
—————————————————————————————————————
Flor gave me an insight into this as we spoke about her work before and after the course. She told me, "I qualified as a lawyer with a Master's in Human Rights and during that time I was a youth exchange student in the US and studied Political Science in Canada. I have also done research in India on the rights of women and spent some time in Switzerland studying."
We discussed the situation in her own country, and Flor told me, "Chihuahua, which borders the USA, is one of the more dangerous states in Mexico with a high murder rate. Hundreds of women have been abducted and murdered. Many women are desperate because of violence against them and that is why I want to help."
I asked Flor why she applied to be a Rotary Peace Fellow and she told me, "I had heard about the programme before I went to India. I wanted more expertise in conflict resolution and being a mediator, and thought it was crucial at a local level to have more experience to take back to the local community."
Flor told me she studied conflict resolution at Bradford, and was sponsored by the Rotary Club of Juarez Integra, Juarez City. I admitted to being surprised at the level of violence in her state and in Mexico, Flor went on, "The programme at Bradford has given me the tools to move forward with my profession."
I went on to ask where Flor did her fieldwork and was taken aback when she told me Fiji. "Fiji had a difficult situation when I went there and worked with UNDP (United Nations Development Programme). During that time Fiji was facing democratic elections and in the process of writing a new constitution.
For over 30 years Fiji had faced coups and the militia had played a big part. I was able to help facilitate a dialogue with civil society and help arrange peaceful elections."
Alongside setting up a non-governmental organisation to promote peace in Chihuahua, Flor is also a professor; writes for newspapers; and presents a radio programme. She seems to have many roles but her primary focus is on the peace process in her country.
She explains, "I have set up a very successful programme at the Peace, Education and Conflict Resolution Centre, with a team of eight in Chihuahua and five in southern Mexico. We are working on peace and conflict resolution in the local community since there is a lot of violence due to drug trafficking across the border into the USA.
"We are working to stop the violence as the government cracks down on the drug trafficking and we are trying to educate the children."
"We are working to stop the violence as the government cracks down on drug trafficking. It's important that we educate the children of Mexico on where the violence comes from and how to stop it. It may start with one person but the internal drug war has killed 13,000 people and we are working to prevent that from continuing to happen."
Flor has the support of her local Rotary club along with several others, aiding her in continuing her important work. I got the impression that at times her role can be quite dangerous but that was never mentioned. There is no doubt her time in Bradford as a Peace Fellow has motivated her and is helping her in this work.
The Peace Fellowship Programme, run by The Rotary Foundation, is a great example of how good can be done in the world. If the efforts of the two people I spoke with is replicated right across the spectrum of Peace Fellows, it can be seen that Rotary has the power to contribute to the wellbeing of many people of the world.