Rotary plays a part in Shakespeare Schools Festival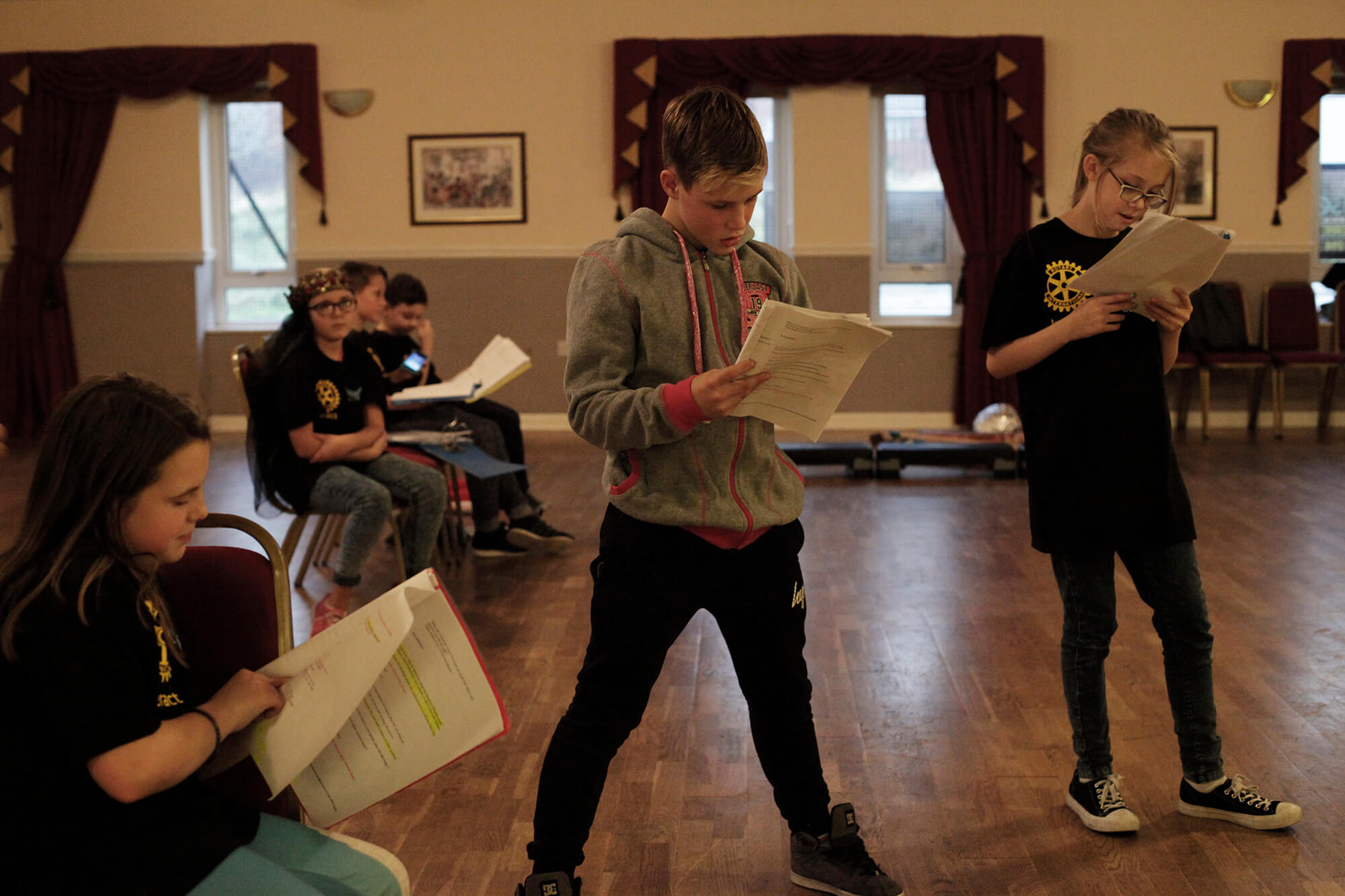 Rotary International in Great Britain and Ireland's (Rotary) relationship with Shakespeare Schools Festival (SSF) has made an impact in communities across Great Britain, with Rotarians and clubs who have assisted local schools excited at the difference a little help has made.
Throughout October and November, 35,000 young people have taken to professional stages in 138 theatres across the country to perform the works of the world's greatest playwright in front of live audiences for the biggest Shakespeare celebration of the year.
SSF aims to encourage young people to participate in the arts, increase engagement with education and to promote social cohesion within local communities. Many of the participants improve their self-confidence, team working skills and their ability to express themselves in a creative manner, with teachers also benefitting from the experience of a varied learning environment.
Rotary has a long tradition of working together with young people in local communities, with clubs and individuals donating their time and knowledge to some of the 1,150 schools who have taken part this year.
An example of this is Joan Greening, a member of the Rotary Club of Elthorne-Hillingdon, who was keen to share her expertise as a writer and theatre director, and took part in her third successive SSF this year. Joan's cast, which consisted of Interact members, the youth branch of Rotary for 12-18 year olds, performed Twelfth Night at the 600-seater Beck Theatre in Hayes.
Joan commented: "All the adults working on the production were volunteers and we all got a great deal out of it. We were so proud of our cast on the performance day not only because they were superb, but because of the way they behaved. It gives students confidence, makes them self-reliant and encourages them to be team players."
Young people from another Interact club, Coed Cae, sponsored by the Rotary Club of Brynmawr also took part in this year's festival. The group, who come from five schools across an area of South Wales with high levels of child poverty, performed of a one of Shakespeare's most iconic works A Midsummer Night's Dream and gave it a 21st century twist.
The children involved engaged with the production so much that many found themselves feeling more accepted at school and saw their attendance improve.
To find out more about the Shakespeare Schools Festival, please visit their website.
Published: 8th December 2015