Rotary runners run London Marathon for The Royal Foundation's Heads Together campaign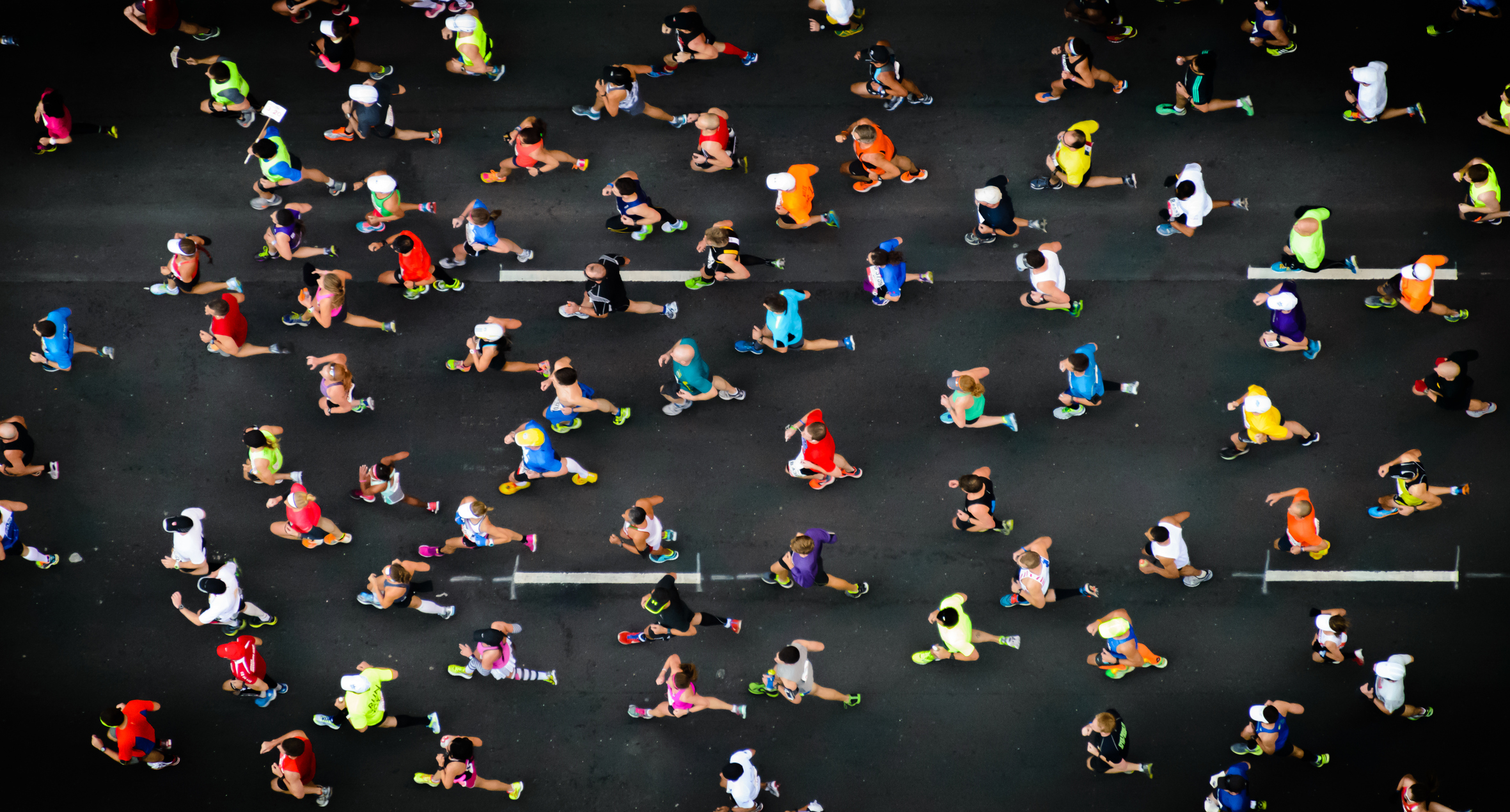 Two Rotary members completed the London Marathon on behalf of parents and children's charity Best Beginnings.
Alistair Bates, a member of Shrewsbury Darwin Rotary Club and Jennifer Rees-Jenkins, from Kintore, Kemnay & District Rotary Club took start line on Sunday 23rd April.
Best Beginnings has been selected as a charity partner for the Heads Together campaign, which seeks to help those people suffering from mental health issues and raise awareness more widely and is being spearheaded by the Duke and Duchess of Cambridge and Price Harry.
There were 20 runners running for Best Beginnings and over 250 running for Heads Together, making this London Marathon the first Mental Health Marathon.
The issue of mental health is one particularly close to Rotary runner Alistair, as he explains, "I had to take early retirement in 2009 following my own mental health difficulties and found the most positive support came through the help of others and through exercise."
"Since then I have participated in a number of events including long-distance triathlons but I had never thought that I would have the opportunity to take part in the London Marathon – as anyone who has seen me pounding the pavements will tell you I am not a runner!"
"I am also particularly pleased to be supporting Best Beginnings as my work with children and young people with special needs and disabilities has made me very aware of the need to give all children the best possible start in life and this includes supporting parents as well."
Alistair completed the course in a time of 5 hours and 5 minutes.
Like Alistair, Jennifer was also keen to use the marathon as a way to support others, "I have some pretty tough times and have over the years had to learn how to look after my head. I'm lucky as I have good people helping me and I found ways of being happy, others are not so lucky and the London Marathon for me is about helping the brains of others."
The pair are seeking to raise £2,500 each and there are a number of ways you can show your support. Both Alistair and Jennifer have Virgin Money Giving pages and you can also donate by text.
Text 'BMJA62' to 70070 to donate £5 to Alistair or 'JRJM99' to 70070 to donate £5 to Jennifer.
You can also follow Alistair's thoughts on his blog; Slow Distance Runner.
Published: Thursday 20th April 2017
Updated: Tuesday 9th May 2017