Rotary welcomes latest Purple4Polio ambassadors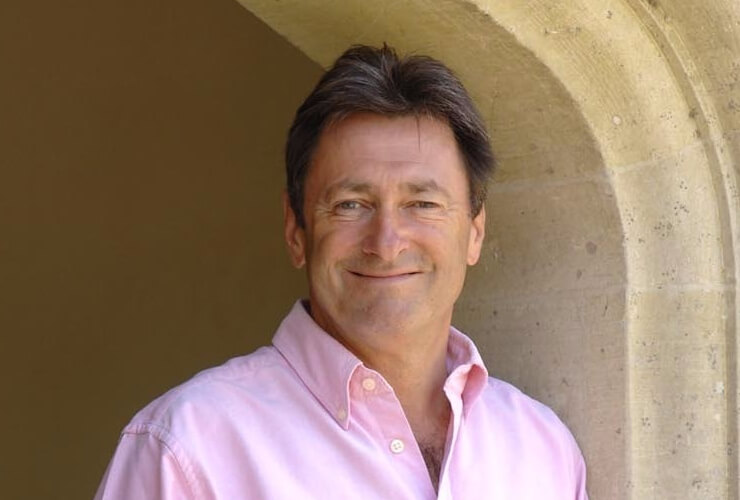 To mark World Polio Day, Rotary International in Great Britain and Ireland is delighted to share the news that celebrity gardener Alan Titchmarsh and broadcaster Chris Tarrant will be supporting the Purple4Polio campaign as ambassadors.
The Purple4Polio campaign is designed to unite communities to engage in activities as part of the final push to eradicate polio for good.
As one of the nation's best loved gardeners, after starring on programmes such as Gardener's World and Ground Force, Alan was particularly interested in one element of the campaign: "I am delighted to be able to support the Purple4Polio campaign developed by Rotary International in Great Britain and Ireland. The campaign, which members of Rotary clubs across the UK will plant in excess of six million crocus corms during October and November that will bloom in late February and early March, is very innovative and clearly shows that members of the Rotary organisation bring colour into people's lives through all its activities."
He continued: "The eradication of Polio has been a significant focus of Rotary clubs worldwide for over 30 years and its eradication is so close that the purple crocuses, the symbol of Rotary's campaign to eradicate polio, in spring 2017 will focus people's attention on this debilitating disease.
"I wish you all the very best and look forward to seeing a blaze of purple across the country in early spring."
Tarrant, best known as the host of game show Who Wants to Be a Millionaire? was also excited to get on board with Rotary's latest initiative: "I am delighted to support Rotary International in Great Britain and Ireland in their 100th year of fundraising through the Rotary Foundation.
"This campaign, which begins in October with a vast colour expanse in late February/early March, I am hopeful will focus people's attention on polio, which is a debilitating disease and which Rotary across the world has been fighting to eradicate for the past 30 years. With so few new cases, it clearly is very important that the fight goes on.
"I wish you all the very best and look forward to seeing the 'blooming crocuses' in both my local area and across the country."
Published: Monday 24th October 2016