Rotary Keeps Wheelchair on Course in National Relay with WheelPower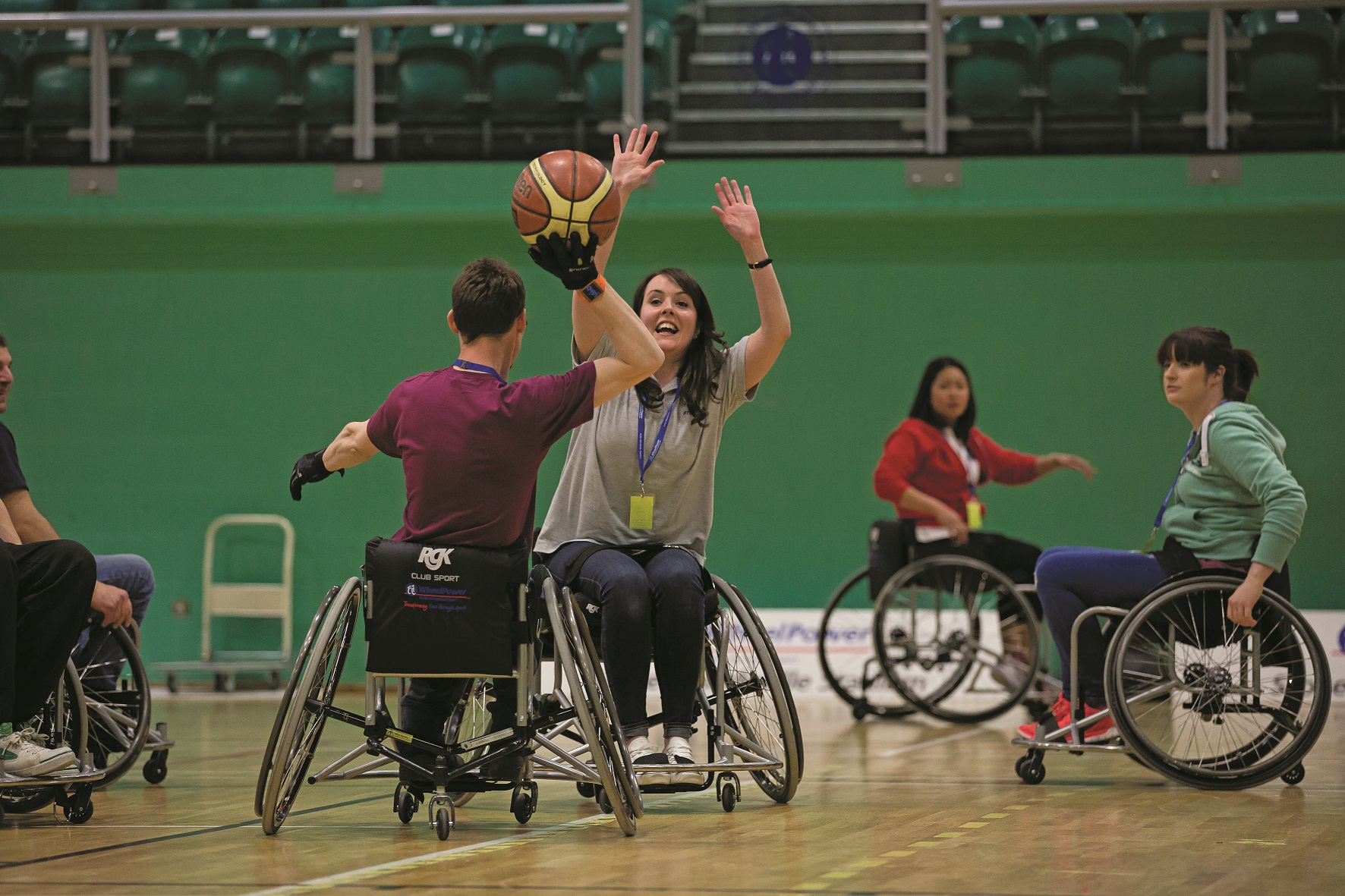 Rotary in Great Britain and Ireland will be taking part in a national relay in partnership with WheelPower, the national charity for wheelchair sports, which provides sporting facilities and opportunities to transform the lives of disabled children and adults.
The Wheels Challenge 2017, which kicked off at the Rotary Great Britain and Ireland conference in Manchester on Saturday 8th April, will see one wheelchair travel the length and width of the UK and Ireland, using as many methods of transport as possible, before ending up at the Stoke Mandeville Stadium for the Inter Spinal Unit Games on the 24th of the same month.
These games are held every year and see athletes come together to compete in a range of wheelchair sports from the 12 spinal injury centres from across the UK and Ireland.
The relay will travel to Dublin, Glasgow, Sheffield, Wakefield, Oswestry, Cardiff, Salisbury, London, and Bedford before arriving at Stoke Mandeville Stadium, where a statue of Sir Ludwig Guttman, founder of the Paralympic Games and former member of Rotary, proudly stands.
Many of the 12 spinal injury centres will also make up checkpoints during the relay, where the local Rotary clubs will be a whole host of additional fundraising activity taking place including sponsored mini basketball tournaments and tug of wars.
All of the funds raised will be used for WheelPower's Spinal Unit Project, which aims to provide expert advice and support to patients with a recent spinal injury in the crucial early stages of rehabilitation.
WheelPower's Chief Executive Martin McElhatton comments, "We are really excited to be working with Rotary Great Britain and Ireland on the Wheels Relay in the lead up to the Inter Spinal Unit Games 2017. This fantastic fundraising initiative will help us to reach more people with spinal injuries and enable them to access sport as part of their rehabilitation".
Rotary clubs along the route and across Great Britain and Ireland will be getting behind the Relay, hosting fundraising events and activities.
Follow the Relay on Twitter by following @RotaryGBI and @wheelpower and by using the hashtags #RotaryWheels2017 and #pushingtowardsISUG2017.
Published: Tuesday 4th April 2017