Rotary's Big Plans for Big Bang Fair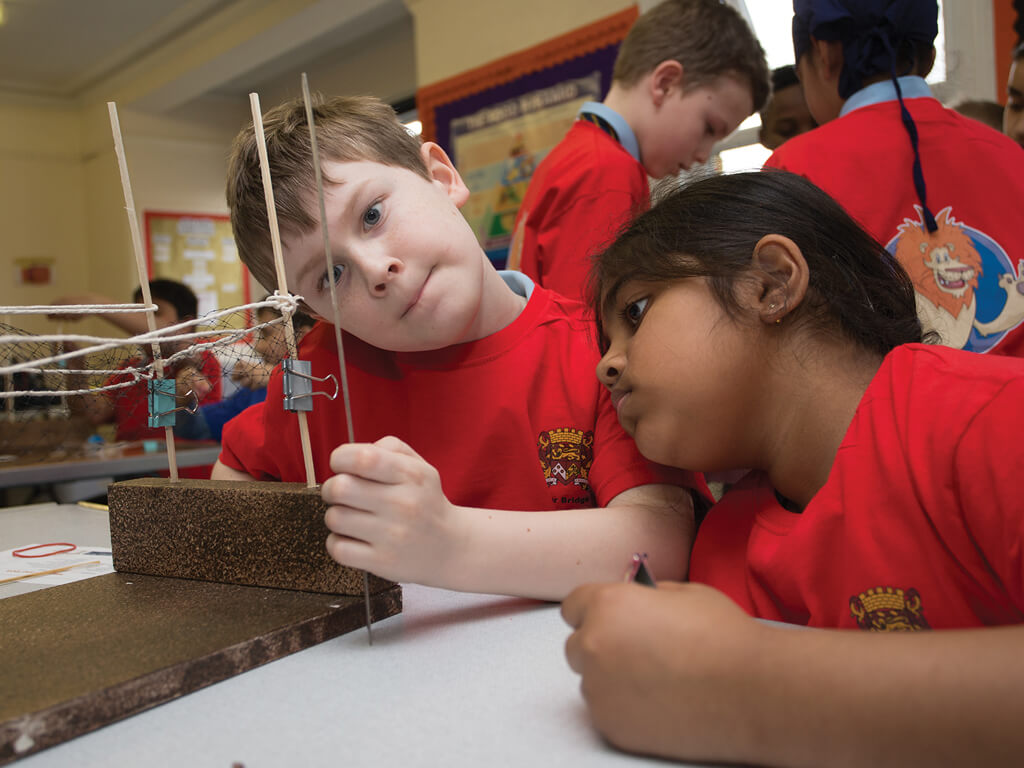 Rotary is excited to be launching a new youth activity to coincide with our attendance at the UK's biggest STEM fair for young people in the UK – The Big Bang Fair.
The Rotary Technology Tournament has been featured at the Big Bang Fair for a number of years and is an interactive competition for secondary school students, but for 2017 we will be launching the Junior Technology Tournament for a new generation of budding scientists, engineers and mathematicians.
The new tournament has been specifically designed in partnership with the Rochester Bridge Trust for junior school pupils aged 8-11.
Pupils will still get the chance to work in teams to put their science, technology, engineering and maths abilities to the test by taking on an interactive task, giving them chance to develop their communication, problem solving and team building skills.
Taking on a similar design, develop, build and test format, the Junior Technology Tournament is designed to be suitable for younger children and smaller educational settings and can take place across a whole day, two half days or four 'twilight' sessions of around one hour.
In 2016 over 7,000 young people took part in Rotary Technology Tournaments, many of whom took advantage of the Tournament's British Science Association accreditation to apply for a CREST Award.
The Big Bang Fair will be taking place from 15th – 18th March at the NEC in Birmingham, with over 70,000 people attending in 2016 and getting a glimpse at the latest tech and incredible innovations.
Rotary is also delighted to be sponsoring a special prize at the Big Bang Competition evening on 16th March.
The Rotary Prize for Medical/Scientific Advancement will be awarded to the project that has shown outstanding success in this area and is being given as Rotary celebrates the centenary anniversary of The Rotary Foundation and in recognition of Rotary's successful work worldwide starting and spearheading the global campaign to eradicate polio.
To get in touch with your local Rotary club to discuss the Rotary Technology Tournament, use our Club Finder tool.
Published: Thursday 9th March 2017