Rotary Polio Bear
Rotary Polio Bear is featuring heavily in the Purple4Polio campaign and Rotary in Great Britain and Ireland President Eve Conway's own bear is so pleased to have his very own name now of 'Pinky'.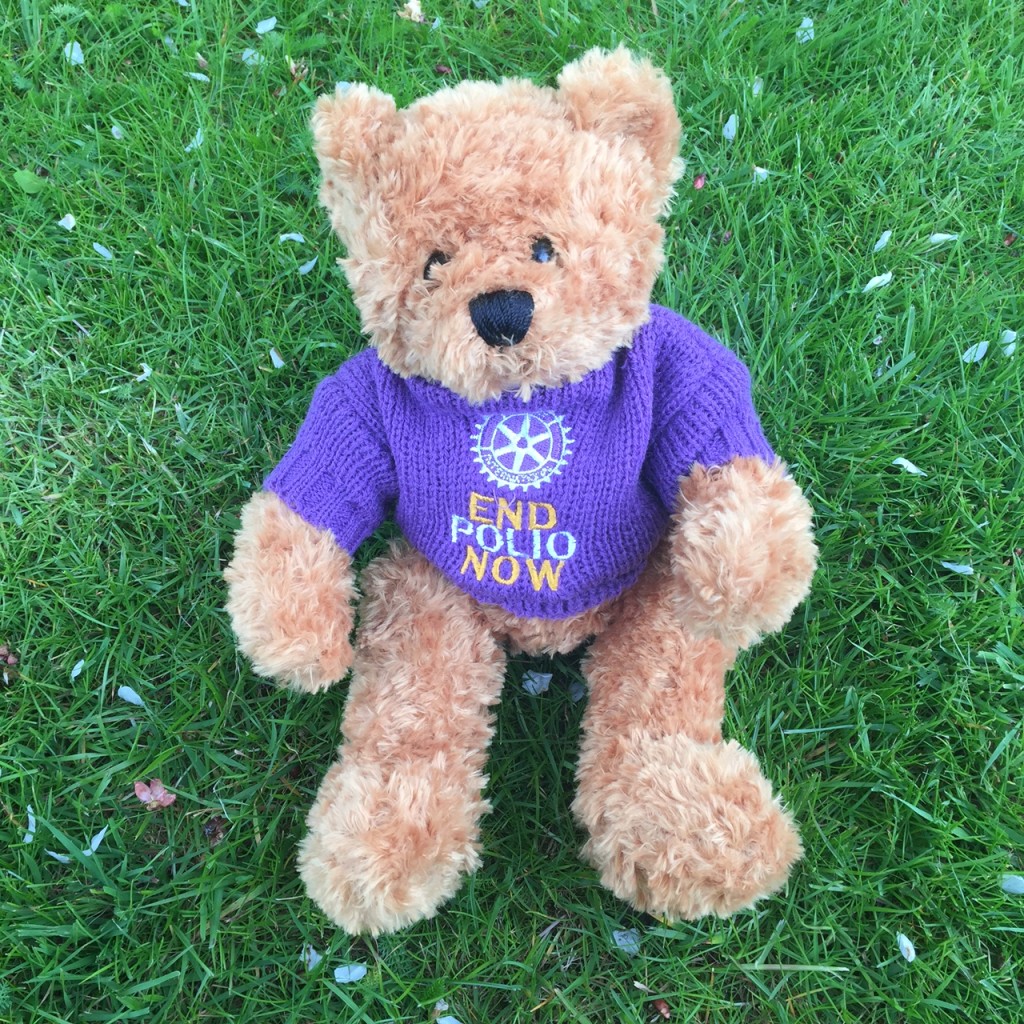 Pinky was the winning entry to our name the bear competition and was selected to refer to when a child's little finger, or 'pinky', is coloured purple to indicate they have been immunised against polio.
Pinky has his very own Facebook, Twitter and Instagram pages where you can follow what him and some of his family are up to, and he would love you to tell him about you bear's adventures too.
These Rotary Polio Bears are a brilliant way of generating interest, raising funds, spreading the message and getting people asking questions about the Rotary End Polio Now campaign.
It is therefore no surprise that many people are asking how they can get their own bears for family, friends and for Rotary club activities.
Bears come in a range of sizes, with all surplus from the sales of the bears going to Rotary End Polio Now campaign. Please see our Briefing Note for more information on how to get your hands on a
Rotary Polio Bear of your own.