Rotary Tree Challenge

Put on your wellies and join forces with Rotary clubs in your area for a tree-mendous challenge.
We are determined to meet a worldwide Rotary goal, set by Rotary International President Ian Riseley, where every Rotary member plants at least one tree each and change the environment for the better by Earth Day on 22nd April 2018. The help of the public is very much needed.
To help this challenge, Rotary in Great Britain and Ireland President Denis Spiller has secured the valuable help of our good friends at the Woodland Trust, the UK's largest conservation charity. The charity is delighted to support Rotary by supplying trees and advice to make sure the saplings have the best chance of survival.
If all Rotary members here in Great Britain and Ireland take part, over 47,000 trees will be planted. That's the equivalent of a forest the size of a hundred football pitches springing up!
Worldwide and there could be over a million trees placed in forests which are under threat from disappearing. The help of the public will dramatically increase this figure. From Rotakids, Interact and Rotaract clubs to schools and local businesses, together we can achieve so much more.
This challenge is a lovely way to involve communities and activities will vary from extending and under-planting existing woods to enhancing parks and open spaces.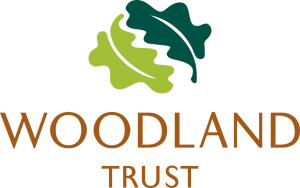 ---
Planting events will take place in November 2017 and March 2018 so start the groundwork now and help make the great outdoors even greater through one of the following ways:
Rotary clubs
Prepare your club with advice from the Woodland Trust and place your order.
Invite local groups, businesses and members of the public to help with tree-planting events.
If you cannot find a place to plant, you can use the many  Rotary tree-planting schemes instead.
Prize – The Rodney Huggins Environmental Award will be offered to the club which best takes on the challenge. Your club could win £250, thanks to the generosity and support of the Rodney Huggins Family Trust.
Members of the public
Grab your welly boots and make contact with your local Rotary club using the Rotary club finder.
Check the Rotary tree-planting schemes and take part without getting your hands dirty.
Thank you for helping this major environmental Rotary campaign which will restore habitats for wildlife, replenish forests all over the world and give you a hugely satisfying day out with friends.
For more information about the Rotary Tree Challenge, please read the query section below or contact Terry Knowles.
Queries
1. Can you find land for me?
Neither Rotary nor the Woodland Trust can offer a land-finding service. Your local authorities, parish councils or local landowners are the best contacts. If you cannot find any land, then you can have your trees planted for you by one of our many Rotary tree-planting projects.
2. Can the trees be delivered by appointment?
Trees ordered through the Community Tree Pack scheme before September will be delivered between 8th- 17th November 2017. Any packs ordered from the 1st September onwards will be delivered in March 2018.  Please visit the Community Tree Pack frequently asked questions for further information. Trees ordered from the Woodland Trust tree shop are likely to arrive 7-10 days after ordering.

3. Can Community Tree Pack trees be planted in gardens?
No, the planting area has to be publicly accessible. Trees for gardens must be purchased from the Woodland Trust native tree shop or another provider.

4. Can someone help with the planting?
The Woodland Trust has a number of Woodland Creation Champions across the UK.  These volunteers can provide tree expertise. To find one in your area, please email plant@woodlandtrust.org.uk with your location and the type of query that you have.

5. Are there special arrangements for Rotary members?
Both the Community Tree Pack scheme and the native tree shop are available to everyone within the UK. Please help to track Rotary participation numbers in the Community Tree Pack scheme by adding Rotary Club of (town). If you are ordering through the shop please use this link for the native tree shop.

6. Can you help me if I have a larger area to plant?
Areas in excess of 1 hectare to plant may be eligible for the Woodland Trust MOREwoods scheme. More details can be found by contacting Woodland Trust advisers.

7. Where do I go if I still have a query?
Please email your query to communitytrees@woodlandtrust.org.uk or contact Terry Knowles who is leading the project.

---