Junior Technology Tournament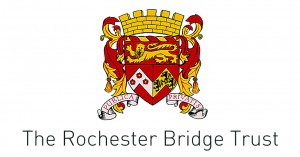 Technology Tournaments
Rotary Technology Tournaments are a challenging and enjoyable way for young people to enrich their STEM learning (Science, Technology, Engineering and Maths).
The Junior Technology Tournament has been designed specifically for 8-11 year olds in partnership with The Rochester Bridge Trust, and we guarantee an interesting and fun experience which will test the knowledge, innovation, and problem solving skills of the participants and their ability to work in a team.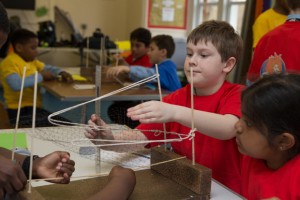 All costs are paid by the organising Rotary clubs and there is no entry cost to school teams other than any potential transport to and from the event – although many events are held within the school!
Design, Develop, Model, Test
The teams have to solve an interactive technology based task and are required to design, model and build a solution with the materials supplied.
Tournaments culminate in the testing session when teams demonstrate their best solution to the task and can observe the efforts of competing teams. Stewards are on hand to guide the pupils throughout and offer a helping hand where necessary to ensure everyone gets the most from the experience. The tournament is judged by Rotarians and guests with backgrounds in engineering, technology and design.
Taking Part
The Junior Technology Tournaments have been designed to work around the education timetables of Primary and Junior Schools and can take place across a whole day, two half days or four 'twilight' sessions of around one hour.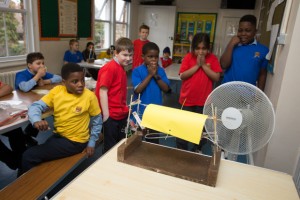 Some areas have just a few competing teams whilst others host dozens of teams across the Junior and Senior Technology Tournaments.
Every year over 100 events are held across Great Britain and Ireland engaging over 7,000 young people. Technology Tournaments are accredited by The British Science Association so that every participant successfully completing a Technology Tournament can apply for a CREST Award.
 Junior Technology Tournament Resources:

Junior TT Leaflet
Pre-Tournament Presentation
Equipment List (Full Day)
Junior TT Test Base – Working Drawing
Junior TT 2017 Tournament Guidance notes
Junior TT 2017 – Guidance Overview
Pre-Task Handout – Testing Materials
Junior TT Challenge – Handouts for Team
The Task 2017 (for display at Tournaments)