Every year Rotary hosts the Champions of Change Awards, celebrating the outstanding humanitarian and community service conducted by volunteers from across Great Britain and Ireland.

Issy has drawn on her experience from living and working in developing countries, where she ran self-help projects in poor communities, to help tackle the suffering of girls and women who do not have access to feminine hygiene products.
The Yorkits Project runs hands-on workshops where volunteers come together to make washable and easy to use feminine hygiene kits so girls, who often don't attend school whilst menstruating, can have access to uninterrupted schooling.
Yorkits has helped to highlight the issue of period poverty overseas and in the UK. The kits have changed lives, particularly in Africa and Asia, giving thousands of girls access to uninterrupted education, and giving women in the community the means to make their own self-help kits, tackling 'period poverty' internationally.

James has been instrumental in the Sand Dams project, which provide dryland communities in poor areas of the world access to safe and clean water.
The project, delivered in collaboration with the charity Excellent Development, recognises that communities in dryland areas of the world are often living in poverty, with women and children walking five hours per day, in dangerous conditions, to access unsafe water as no safe water is available locally. Sand dam technology harvest rainwater and store it in a way that keeps it clean.
From this initiative, over 100,000 people in dryland communities have access to safe water with Rotary's support. The impact on communities has been enormous, with a reduction in waterborne diseases, an increase in education rates and an overall development of the local economies.

Dr. Viquar has been volunteering his knowledge and expertise as an orthopaedic surgeon, to fit free artificial limbs on amputees in an area of earthquake-hit Pakistan.
The prosthetic limbs are manufactured using indigenous, low cost materials such as high density plastic drain pipes from the local area, at a fraction of the cost of prosthetic limbs produced in the UK.
To date he has fitted artificial limbs to over 10,000 people. This year he is partnering with the Indus Hospital to fit artificial limbs on amputees in Tharparkar. If not for his work and dedication many thousands of young people would not be able to walk and lead a relatively normal life.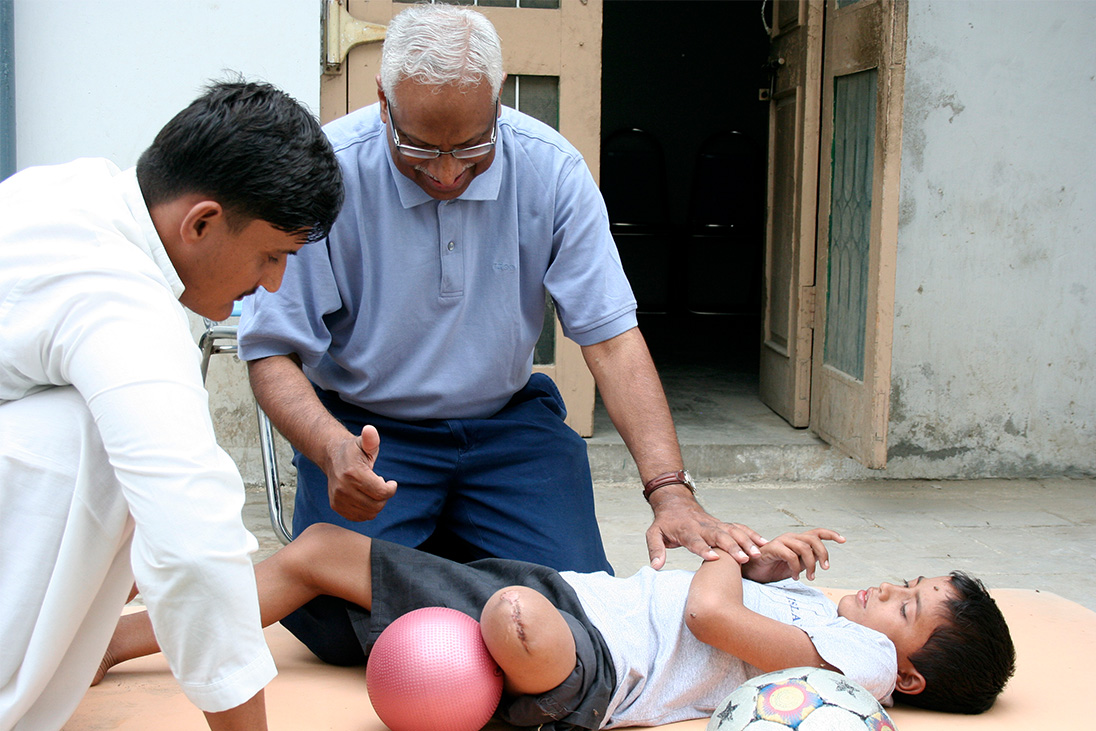 Val has demonstrated an unwavering passion and commitment to help build a future for some of the poorest people in India by fundraising for valuable equipment to The Sri Sai Vidyarthi School in Secunderabad.
When Val first visited in 2009 over 1,300 multicultural, disadvantaged boys and girls between the ages of 3 and 16 were being taught in English in inadequate premises with few facilities or equipment. Classes of up to 100 children were sitting on rough concrete floors with no desks or seating.
The school now has a good learning environment. The infrastructure is sound and safe, the classrooms are well equipped, and the children have uniforms and shoes. Consequently, results have improved, and the school has recently received an award for being in the top five in the state.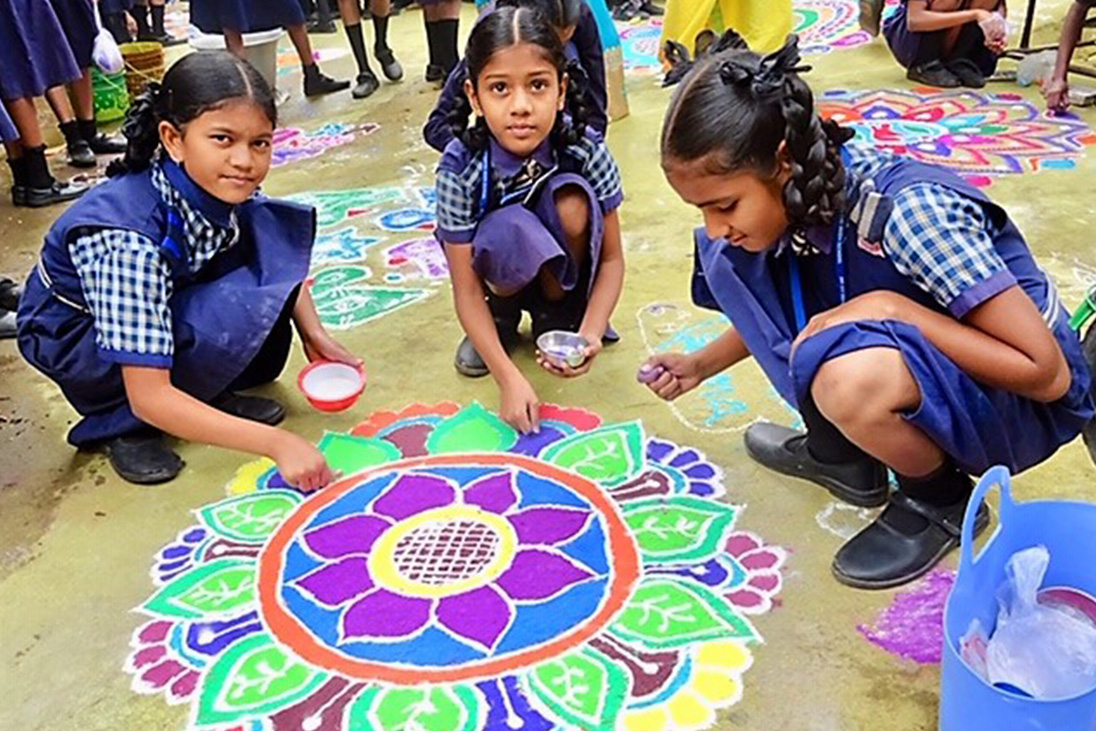 Sheenah has shown huge dedication to the community by campaigning to improve survival rates following heart attacks and cardiac arrests. In Helensburgh, West Scotland, the chance of surviving a cardiac arrest was poor, with no programme or training in preventative skills.
She personally leads training sessions each week, and arranges raising funds for, purchasing and maintaining community defibrillators.
Since 2016 over 5,000 people have been trained to deliver CPR and use the 200 defibrillators that have been installed. People trained by this project have saved 22 lives that otherwise may have been lost.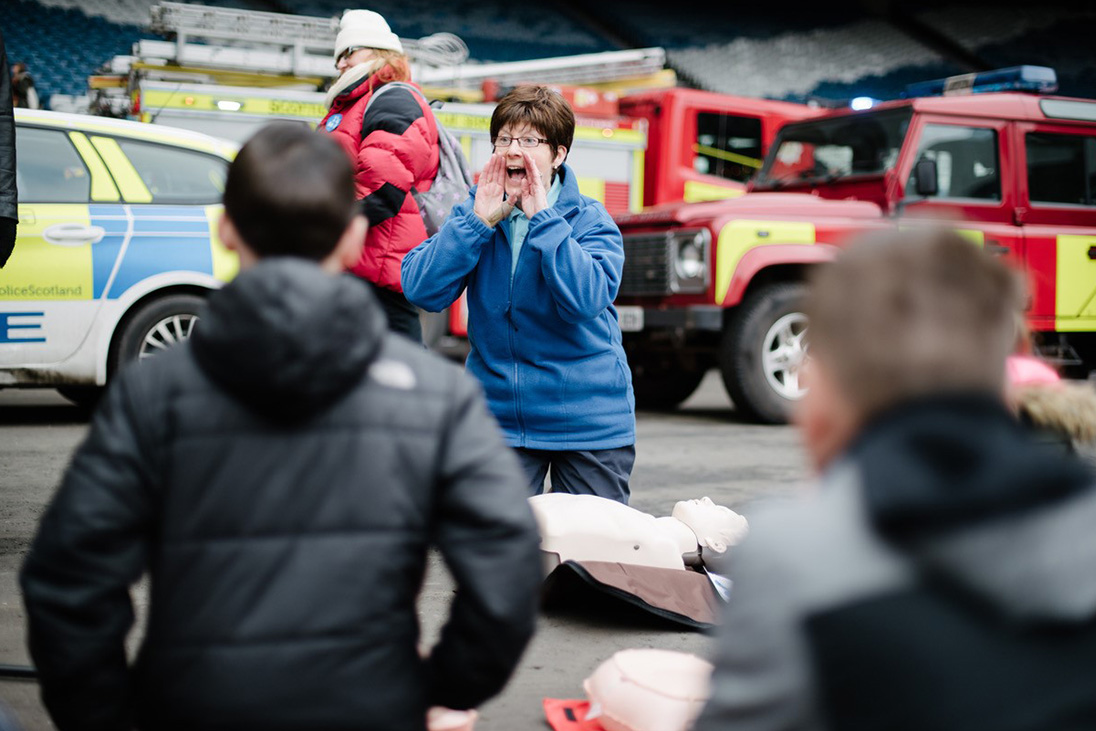 Mary's Meals is a charity providing school meals to some of the world's poorest children every day.
Gloria has been instrumental in promoting and supporting Mary's Meals' Backpack project across her region. She has coordinated efforts to provide school backpacks, kitted with everything a child may need during a school day, including educational items, clothing, and water bottles.
This year over 200 backpacks were sent overseas to children receiving Mary's Meals, particularly in Zambia. Mary's Meals have expressed their grateful thanks to Gloria for all her incredible efforts.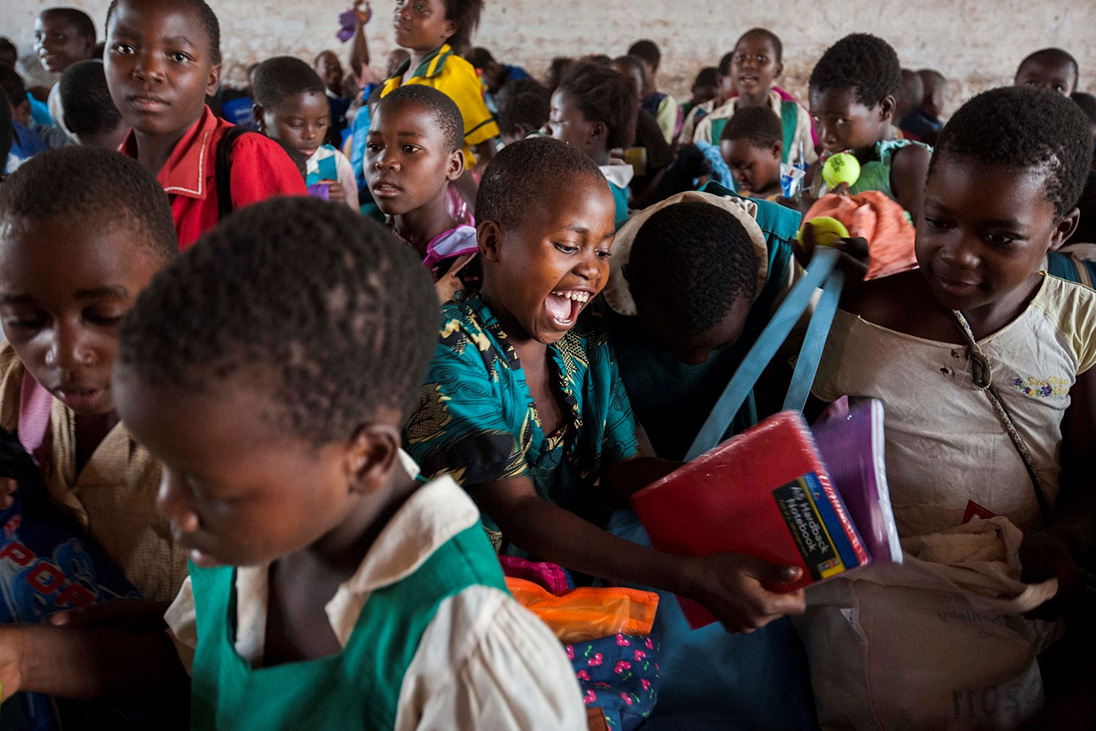 Meet Our Community Champions
As well as the Champions of Change, members of the public are being recognised for their outstanding volunteering. Read their stories here.