Remembering the impact of polio in Coventry 60 years on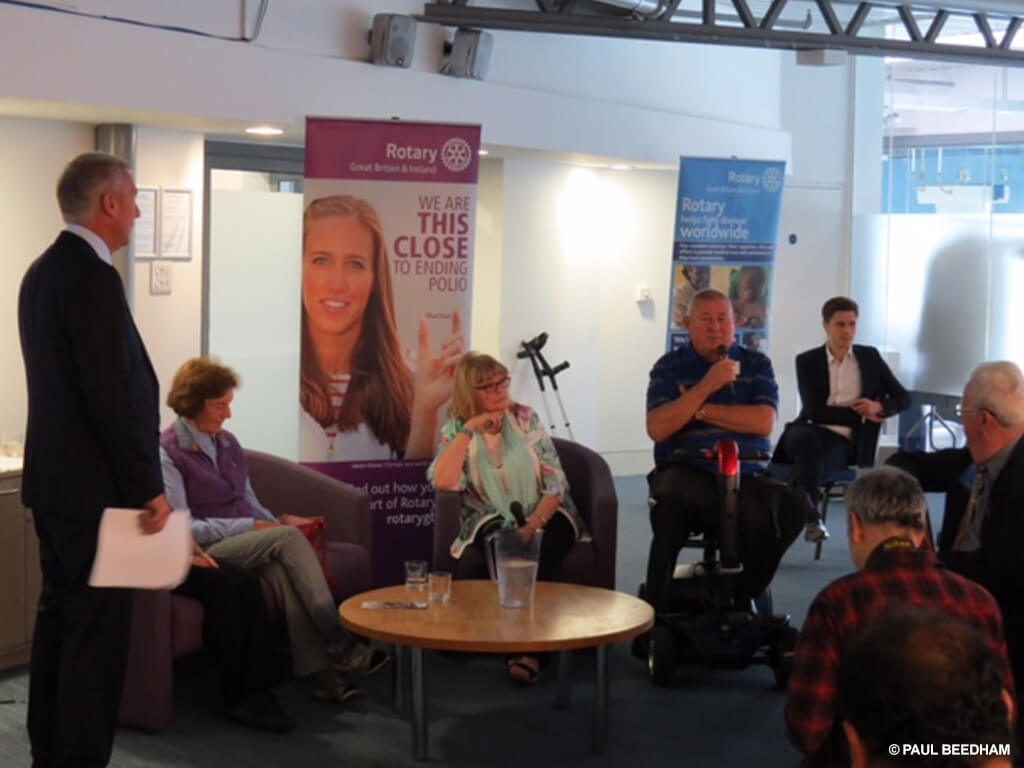 A sobering reminder of the brutal impact of polio was delivered at a special event held in Coventry on Monday (September 11th).
Rotary International and the One Last Push campaign co-hosted an event in the Transport Museum to mark the 60th anniversary of the Coventry polio outbreak of 1957.
Then, around 100 people were infected in what was the last significant polio epidemic in the city, just as a vaccine became available.
Peter Offer, a member of the Rotary Club of Coventry Jubilee and a former director of Rotary International, said they had been in contact with a dozen Coventry residents who contracted polio during the 1940s and 50s – or worked as nurses, doctors or council staff to treat patients and contain the epidemic.
"The event brought together those living with the long-term effects of the disease, as well as others who were impacted by the outbreak, to strengthen our resolve that, today, no child should ever have to endure polio," he said.
Former Olympic athlete and British record-holder, David Moorcroft hosted the event, interviewing four polio sufferers, as well as a nurse who worked in Coventry Hospital at the time of the outbreak.
Coventry's Deputy Lord Mayor, Councillor John Blundell, spoke at the event, along with Clare Creo, the external relations co-ordinator for polio operations and research at the World Health Organisation, and John Clegg, an orthopaedic surgeon, who is a member of the Rotary Club of Coventry Phoenix.
Up until the 1980s, polio was still paralysing children here in the UK and there are more than 120,000 men and women suffering from the after-effects of this devastating disease.
Globally the number of cases is in steep decline: polio is now only endemic in Pakistan, Afghanistan and Nigeria, and a cheap vaccine is available.
---
There are more than 120,000 men and women suffering
from the after-effects of polio in the UK.
---
However, Peter Offer said that with this final push, more still needs to be done to eradicate the disease completely.
He added: "The UK has long been a leader in polio eradication and the recent commitment of UK Aid to immunise up to 45 million children against the disease each year until 2020 will save more than 65,000 children from paralysis every year."
"This, in turn, will help over 15,000 polio workers reach every last child with life-saving vaccines and other health interventions; and help save almost £2 billion globally by 2035, as health care systems are freed up from treating polio victims."
"Rotary is a partner of The Global Polio Eradication Initiative confirms that a polio-free world is possible in the next few years. We can't let up now."
Published: Tuesday 12th September 2017