A Christmas smile as been brought to the residents of Freiston near Boston, in Lincolnshire by Bridgett Posey, the wife of a local Rotarian.
Bridgett has been busy for several months now with her sewing machine making face masks which are sold in aid of Rotary's End Polio Now Campaign in the local Freiston shop and through members of Boston St. Botolph Rotary.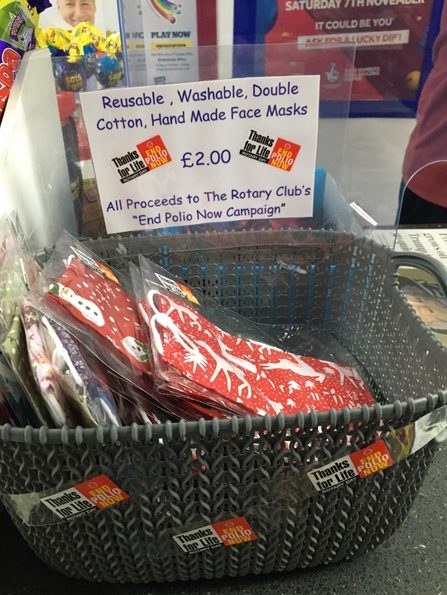 At first, Bridgett was using old scraps of material she had or was given. Then, as Christmas approached and the second lock-down started, she bought a stock of Christmas materials to produce some festive face masks.
Rotarian John Posey said, "Bridgett and I usually do a number of fund-raising activities in the lead up to Christmas for Rotary's End Polio Now campaign, but with the pandemic that's not been possible.
"Bridgett likes to be busy, so I casually suggested she could make some face masks and sell them for Rotary!
"Initially she thought she might be able to raise £100, but so far she's raised over £600 and is well on her way to £700."
Kath at the Freiston Shop & Post Office, added: "I'm pleased to be able to support Bridgett and Rotary to raise important funds to try to eradicate polio from the world.
"Now there is no excuse for coming into my shop without a mask, so you'd better buy one now or leave!"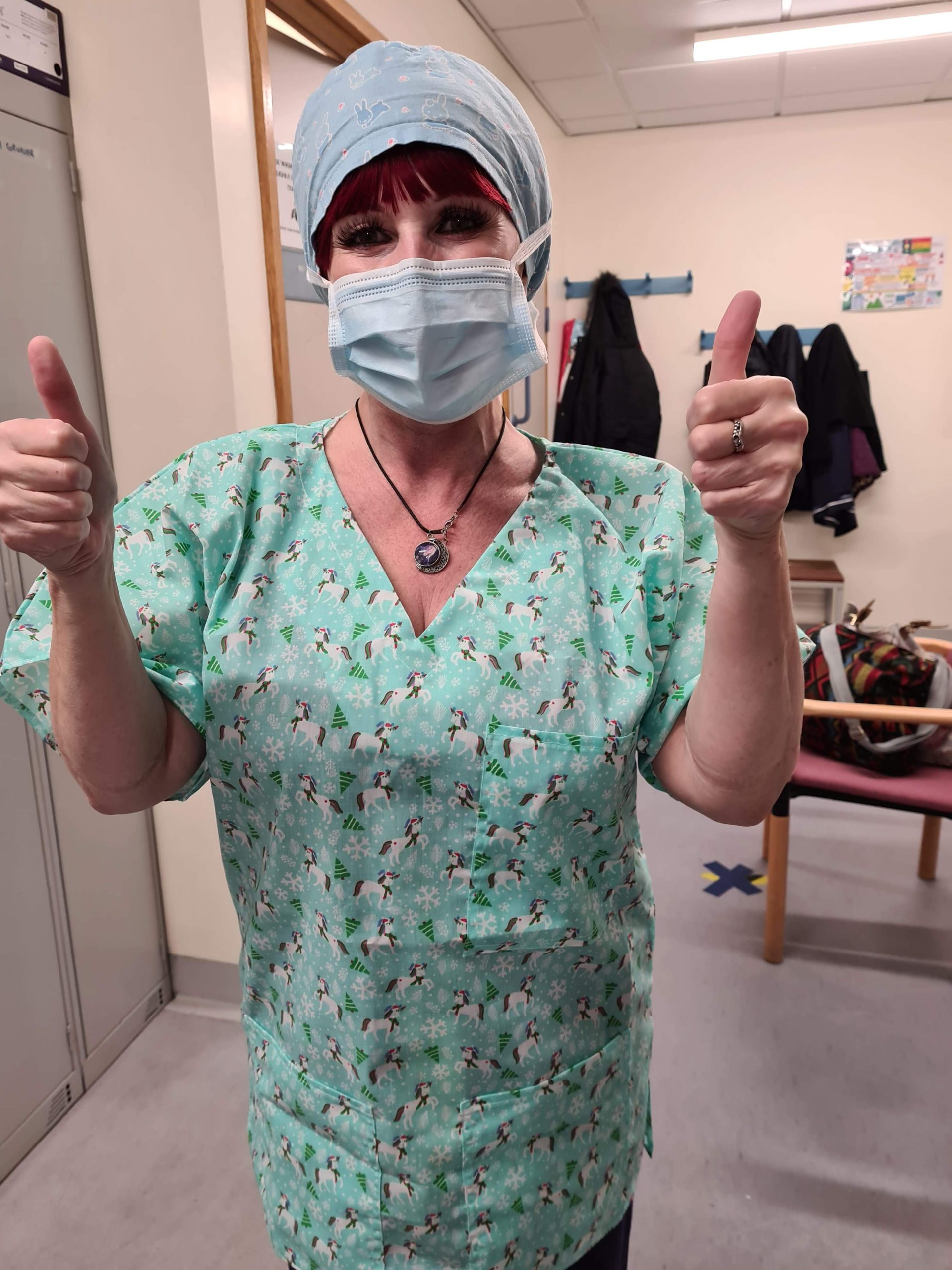 Fareham Rotary in Hampshire has made a £500 to Team Scrubbers, for the invaluable work they are doing to make scrubs for the NHS during the pandemic.
Lin Gell from Warsash organises the Team Scrubbers in the area who need further funding at this festive time of the year.
They have been making scrubs in Christmas patterns to help both staff and patients.
Lin said: "We simply don't have the money to buy the vast amounts of Christmas material to start.
"We have the skills, through our dedicated volunteers, but not the fabrics. We are so grateful to the Rotary Club of Fareham for the hugely kind donation of a further £500 to carry out this work."
The Christmas scrubs are destined for NHS hospitals along with hospices, community nurses, well-being groups, mental health teams and surgeries.