At least 30 people have been made homeless following the blaze at St Mary's Island in Medway – which is part of the Chatham Maritime Development Area.
Residents believe it was caused by a problem with one of the solar panels on the roof. A fire service investigation has confirmed it started due to an electrical fault. The five-storey building was almost completely destroyed.
Thousands of pounds have been raised for residents affected by the fire to help buy clothing and support them with accommodation as they try to find somewhere to live.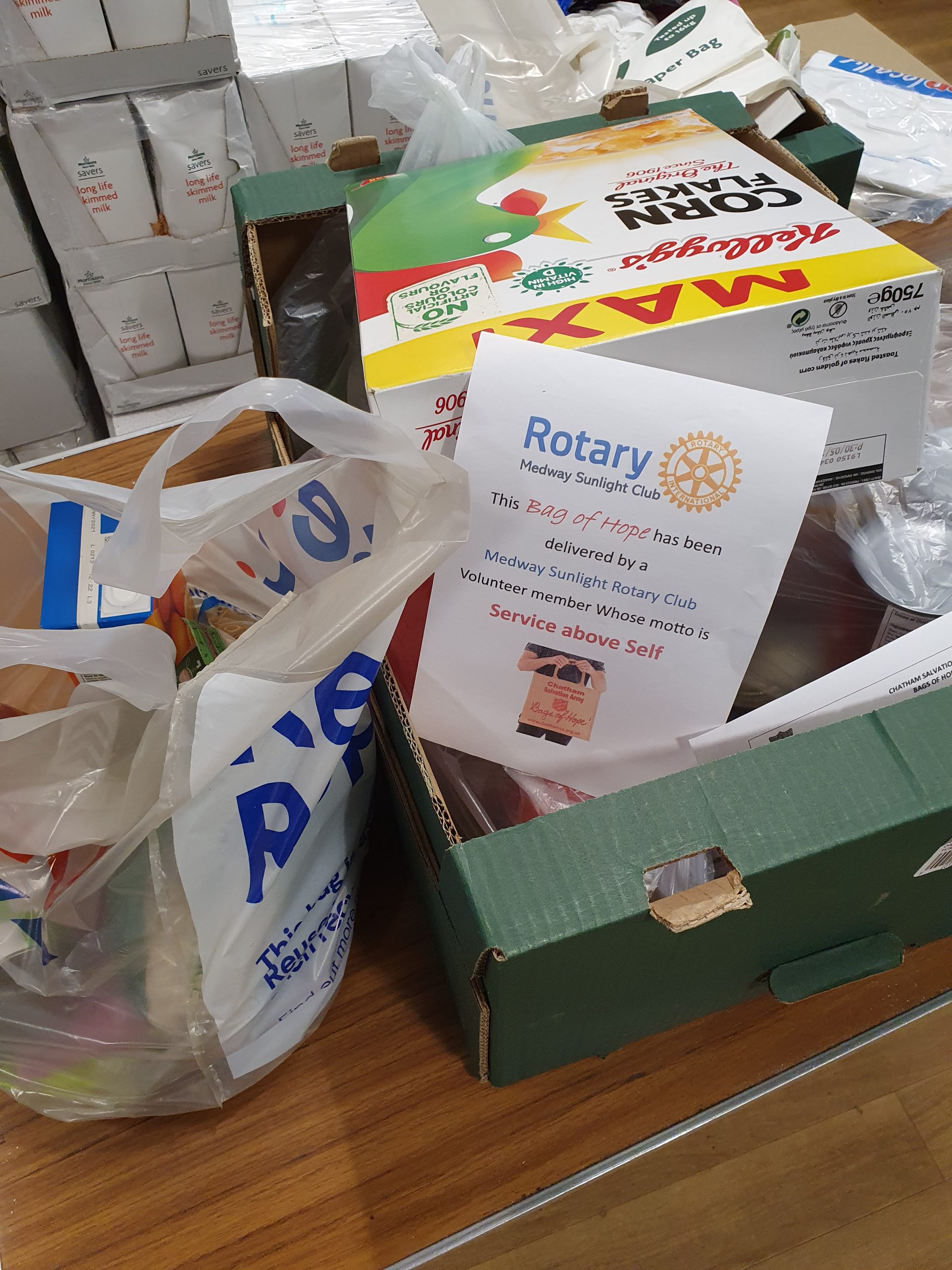 Medway Sunlight Rotary joined forces with the local branch of the Red Cross, the St Mary's Island Residents' Association and Medway Council to help replace essential items lost in the fire.
Gina Cartwright, the Rotary club's social media, marketing and fund-raising lead, reported that since the September 10th blaze, more than £5,000 has been raised for the families.
Medway Sunlight Rotary has also been supporting the families with communications and replacing items lost in the fire.
Despite COVID-19, it has been a busy time for the Kent club with its community work.
The Rainham Community Orchard is a five-acre orchard which, up until a few years ago, became almost unmanageable until volunteers spent weeks clearing thistles and nettles.
It is now in its seventh year of opening for the apple season.
Gina added: "I am very keen to promote our Rotary club across social media platforms, and since I started in April we have seen an increase in activity.
"An example of this was our input at the Rainham Community Orchard over three weekends. I was sharing the posts I created across our platforms, as well as the community Facebook page for Rainham, where there were lots of enquiries.
"They usually take about £3,000 across the 3 weekends, however this year the takings were £4660.12!"
In partnership with Chatham Salvation Army, Medway Sunlight Rotary has been collecting donations and delivering weekly 'bags of hope' with groceries to families in and around Chatham who are struggling during COVID-19. Since April, more than 7,000 bags have been given out.
Focusing on front line workers, the Rotary club has also been providing essential food bags to NHS Staff, and provided an outdoor seating area for NHS Nursing staff at the Medway Maritime Hospital. There are plans to provide plants for this garden area.
Over the summer, the club has set up Rivermead Rotaract Club which is linked to Rivermead Post 16 Provision for special educational needs, supporting learners at MidKent College.
"This is the first of its kind in the UK," added Gina. "I am the advisor for this Rotaract club and the interest we are getting is amazing. We have a dedicated Rivermead co-ordinator driving it forward as part of the education provision.
"Already have a Twitter account, and for them that is becoming very active."
The Rotary club is gearing up for World Polio Day on October 24th. They have just received confirmation that Rochester Cathedral and Rochester Castle will be lit purple on that day.