For Folkestone Channel Rotarian, Alan Myers, he was a senior tunnelling manager, and the second Brit through the hole when tunnelling teams from both sides met on December 1st, 1990.
To mark this historic day 30 years ago, Alan took part in a charity swim in the freezing English Channel.
And in doing so, he raised £3,000 for the Celia Blakey Cancer Care Unit at the William Harvey Hospital in Ashford, as well as for Channel Rotary charities.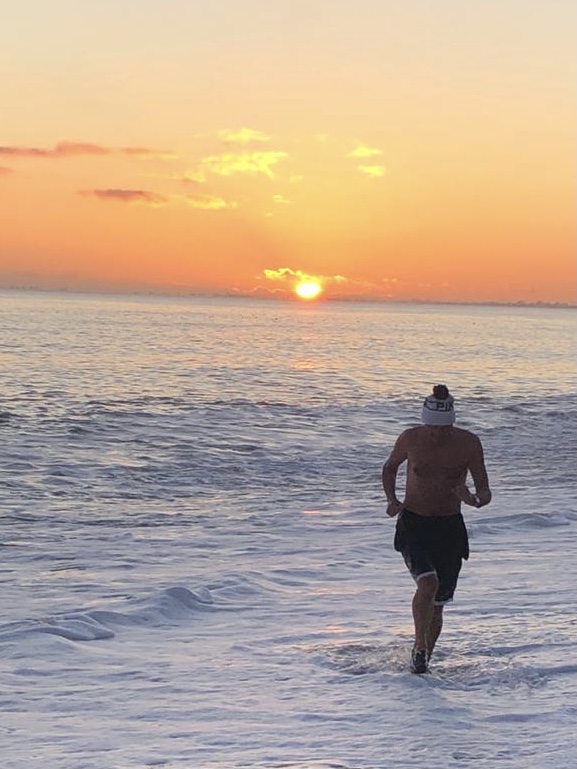 On December 1st, Channel Rotary's Past President Alan Myers finished 28 days of charity swims in the English Channel off Sandgate Beach near Folkestone.
The chilly charity swim was well publicised on social media attracting followers from as far away as Australia, Canada, the Czech Republic, Greece, Hungary, the Middle East and Sweden to name a few.
The sea temperature was around 13c (55.4f) and Alan celebrated his final swim with a brisk towel down, and a customary tot of rum to bring his body temperature back to normal.
This wasn't a simple challenge. First, Alan had to mountaineer up and down the steep shingle dunes caused by the daily beach reshaping.
Then he had to contend with a variety of conditions from flat calm to rough seas, driving rain, howling winds, clammy mists and freezing temperatures – but he did not miss a day.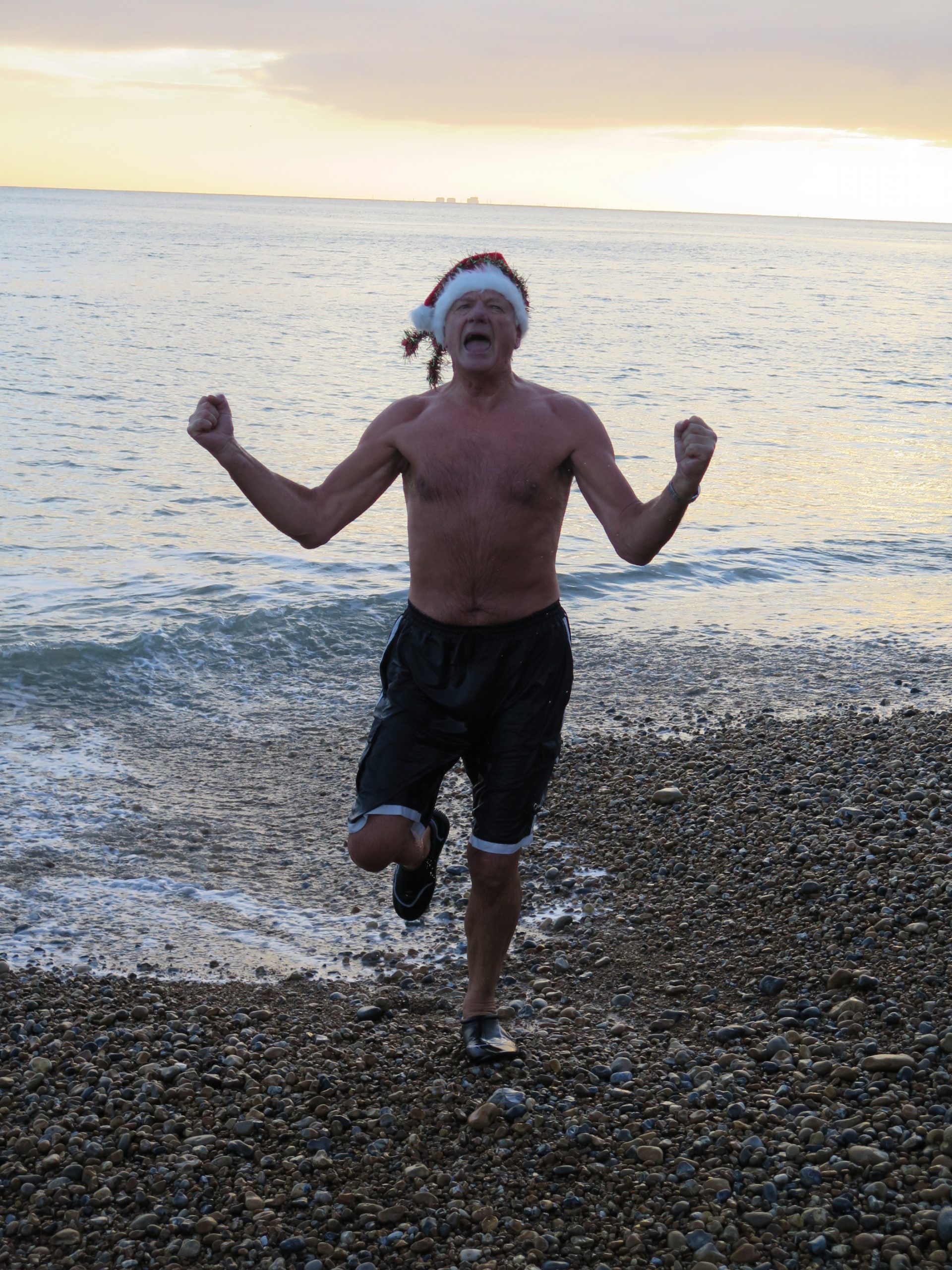 Alan was driven to raise much-needed funds for the Celia Blakey Cancer Care Unit where his wife and several Channel Rotary members have received excellent care.
His final swim was a memorable day marking the 30th anniversary of when the British and French drilling teams broke through in the Channel Tunnel.
Alan was senior tunnelling manager and the second Brit through the hole to greet his French counterparts followed by the Secretary of State for Transport, Sir Malcolm Rifkind.
In his study he has a piece of rock broken off the very last piece which separated the UK and France.
He gave the rest of that last piece to Margaret Thatcher who had just resigned as Prime Minister.
Asked whether he would he do the swim again, Alan said: "Probably not. It's not been easy, but it was all in a wonderful cause and the proceeds will be so helpful to our local charities when funds are very short due to Covid.
"It's a strange thing – 30 years ago I was in the Tunnel deep under the English Channel and for the past month I've been swimming over it!"