Richmond Rotarian Ian Hepworth was due to run his 25th London Marathon last month, but when this was cancelled the organisers issued an interesting challenge.
They invited runners to join the 2.6 Challenge to help save the UK's charities hit by COVID-19 by undertaking an alternative activity, such as running 2.6 miles, doing 26 press ups, climbing the stairs 26 times, in fact anything with a 2 and 6 in it!
Knowing what a huge contribution the London Marathon and similar events make each year to charities across the country and how much these have been hit by cancellation this was a challenge which Ian, from Skeeby in North Yorkshire, couldn't resist.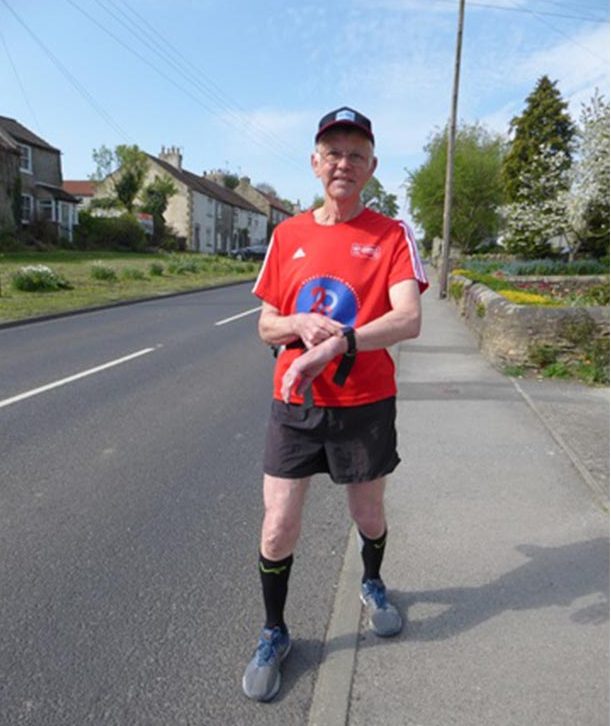 With prompting from a fellow Rotarian and at short notice, Ian set up the Skeeby Challenge Half Marathon, deciding to run the usual marathon 26.2 miles divided by 2 on April 26.
Running from his home on local roads, 72-year-old Ian completed the course in an excellent time of 2 hours 14 minutes. To comply with social distancing Ian was the only entrant and joked that for the first time ever he came first in a race.
Speaking after his special run Ian said: "It is great to be able to do something to help charities who have been so badly hit by the lockdown. I have had tremendous support from many sponsors and so far have received over £600 to go from Richmond Rotary Club to Herriot Hospice Homecare."
Rotary President Chris Kirby congratulated Ian on his achievement and said: "Ian's determination not to let recent events prevent him from making an important contribution to the community is a great example to us all and in the very best tradition of Rotary clubs around the world."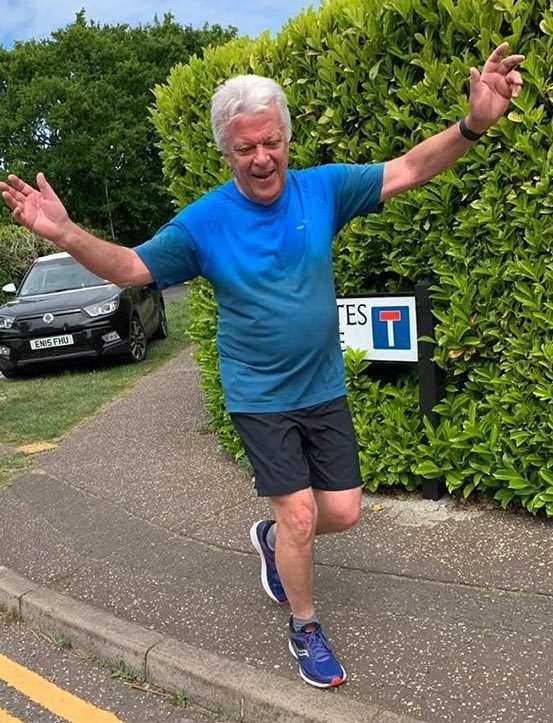 In Essex, it was a similar story for Stephen King, President of Chelmsford Rivermead Rotary.
He was due to take part in the Edmund Carr Great Baddow Charity Races to raise money for the Barrow Farm Riding for the Disabled and Dementia Adventure.
These May races are jointly organised by the Chelmsford Mildmay and Rivermead Rotary clubs.
Undaunted, and cheered on by an army of supporters, Stephen completed the multi-lap run around the streets near his home, raising more than £1,500 for the charity.
Richard Rogers, President of Worcester Rotary, undertook his athletic challenge at a much more sedate pace over a period of five days, by walking 96 miles round his field.
Worcester Rotary has been serving the community for 96 years. Mindful that it is difficult to raise funds during these challenging times, Richard set himself the challenge to walk one mile for every year that Worcester Rotary has been in existence.
Walking between 19 and 23 miles each day, Richard finally completed the task and has raised almost £5,500 from his exploits.