Folkestone Rotary's annual golf day and the showpiece Folkestone Half Marathon both went ahead despite the need to implement various safety measures.
Folkestone Rotary's charity golf day took place in perfect golfing conditions at Sene Valley Golf Club. Seventeen teams took part in a 'Texas Scramble' competition with proceeds presented to Folkestone Home-Start.
Home-Start works with families in Folkestone struggling with post-natal depression, isolation, physical health problems, bereavement and many other issues. They receive the support of a volunteer who will spend around two hours a week in a family's home supporting them.
Winners on the day were a team from Folkestone Hockey Club.
President Terry Cooke-Davies said: "It was nice to return to one of our popular charity events and clearly the players enjoyed the occasion with such good weather and a fun competition.
"We are equally delighted to support Home-Start Folkestone who have struggled with fund raising during these difficult times."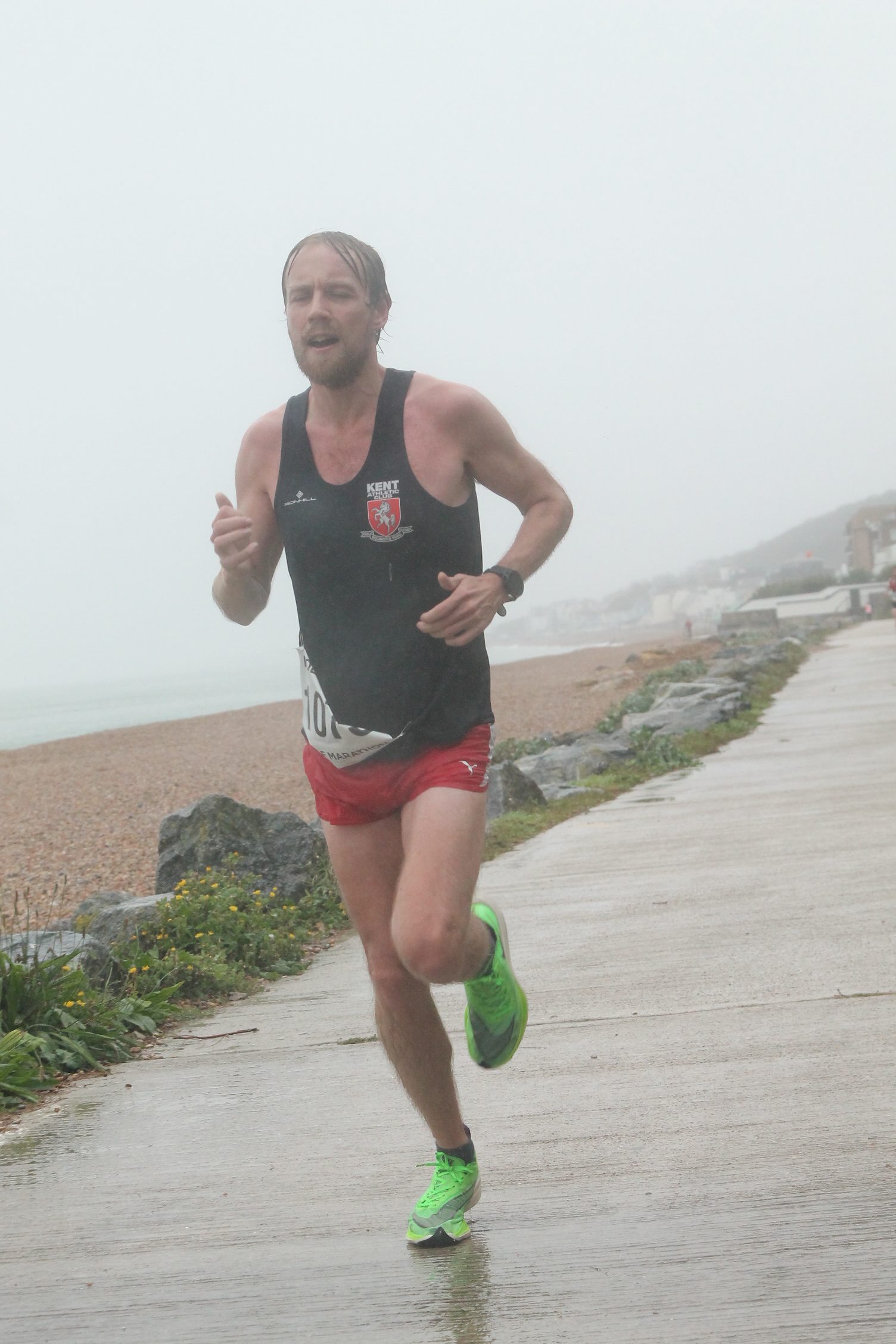 Weather conditions were a little more challenging for the 25th Folkestone Rotary Half Marathon staged a few weeks later.
The field was restricted to just 300 runners who set off from Folkestone Leas Promenade in 12 separate waves. Each runner had a temperature check to comply with new COVID-19 rules set by UK Athletics. They were not allowed to hand out medals and trophies afterwards.
The runners were greeted by constant rain and strong winds, but race director, Ray Johnson, was pleased with how the day went. "Today's race was challenging because of the weather and the many requirements for runners due to the COVID-19 situation with distancing rules and other requirements," he said.
"This did not deter runners from having a good time. Many have been in touch to thank the Rotary club and helpers for providing a much-needed race to the area."
Funds raised from the race will be going towards the Folkestone Youth Project.
Ray Johnson thanked the work over 60 marshals and assistants draw from the Hythe, Channel and Folkestone Rotary clubs.