In glorious Cornish sunshine last week, Dorset-based Nahla Summers set out on her biggest physical challenge to date.
She will be seeking to cycle in excess of 5,000 miles on an ElliptiGO bike, passing through every city in the UK and Ireland.
Nahla, from Sturminster Newton, is a member of the south coast based Rotary Club of Social Innovation. But she will not be asking for any money.
Points of Light award winner Nahla is the founder of the kindness movement Sunshine People. She is unusual in the fact she asks people to show support by doing an act of kindness and sharing it on the website rather than raise money for a charity.
What she said ……..#speaker #recommendation #reference #author #inspire #socialchange #compassion pic.twitter.com/ITIGZG2MVA

— Nahla Summers (@NahlaSummers) July 14, 2020
It's like Just Giving, but with kindness as the currency.
Nahla started out on her epic journey on Saturday from Truro in Cornwall, and she is due to arrive back in London around the end of November/early December.
She will be cycling on average, 60 miles per day for four months.
Along the way, Nahla is planning on setting at least one world record and the whole event will be made into a film and shown across the Sunshine People social media.
"I am not someone who would choose to get on a bike, but I am looking forward to the challenge," she said before heading for Cornwall.
Nahla is also going to be spelling the word KINDNESS out in her route across England through the month of November, linking nicely to World Kindness Day on the November 17th.
This is not the first gruelling physical challenge Nahla has undertaken. She has cycled 3,000 miles across America and walked 500 miles across the UK, asking people to show support by doing acts of kindness for strangers, as opposed to the usual financial donations for a charity.
Nahla started this movement after the death of her partner Paul in 2012 whilst on a charity cycle ride.
She wanted to do something in his memory, but when she raised thousands in the first year and called the charity they said they couldn't dedicate it to him specifically as it has 'gone into the big pot'.
Ever since then, Nahla has been on a mission to promote the power of kindness over money, even selling her house to fund her 2018 challenge and the ongoing development of Sunshine People.
Sunshine People is a social movement for kindness. A cause designed to encourage, share and promote kindness and improve mental wellbeing across the globe.
Nahla has been on a mission to promote the power of kindness over money, even selling her house to fund her 2018 challenge and the ongoing development of Sunshine People."
Since 2014, thousands of acts of kindness have been pledged and carried out, from volunteering with a local group to taking a casserole to an elderly neighbour, no act is too big or small.
"With technology and the changes in the way we communicate we have changed the way we connect as humans. The world needs human connection and kindness," explained Nahla.
"Through the Sunshine People challenges, word is spreading fast about kindness, the need for a culture of kindness over consumerism and competitiveness and how we can all play our part in making the world a kinder place."
In addition to the challenges, Nahla has visited schools, universities and businesses delivering workshops and talks on kindness and emotional intelligence and enjoyed coverage across the media, including the BBC.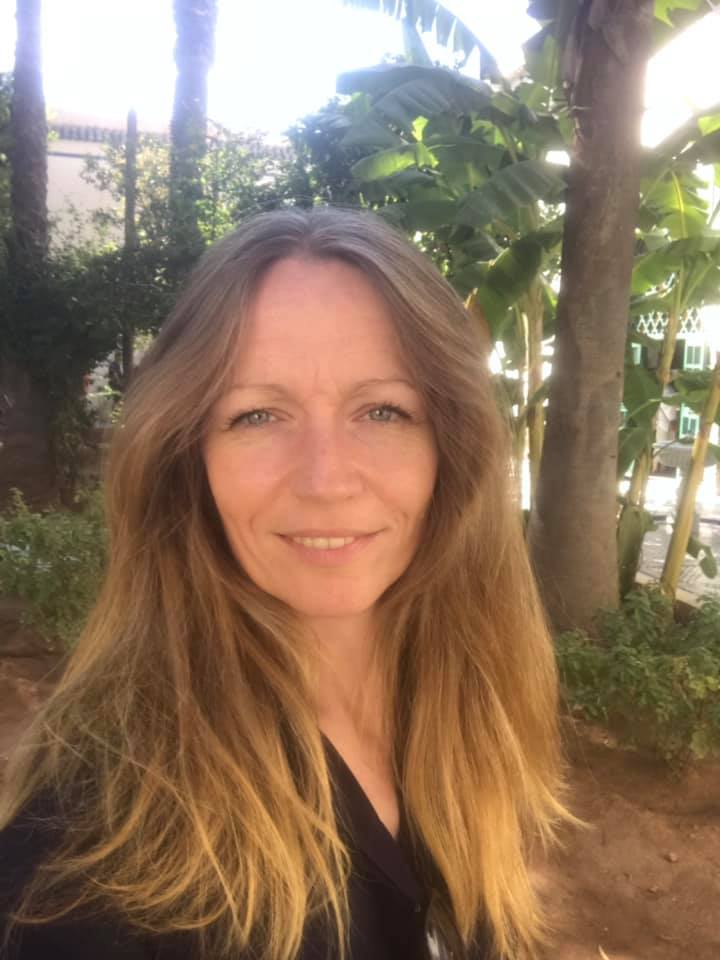 She understands the power highlighting kindness has, it gives us all permission to be kinder.
In 2019, Nahla was awarded a Points of Light Award by Prime Minister Theresa May in recognition for changing the way we see the world. In a personal letter to Nahla, Prime Minister Theresa May said: "Through Sunshine People you are transforming the concept of sponsorship and inspiring thousands of acts of kindness across the country."
Nahla also writes about kindness and her latest book 'A Culture of Kindness' is published this Autumn.
The book is a practical guide for leaders and teams on how to instil a culture of kindness within an organisation to increase employee engagement and business success.
She added: "Increasing corporate kindness to boost employee mental health, happiness and engagement, and therefore productivity and business success is an area I'm particularly passionate about, which is why we're inviting organisations to take part in the 2020 Sunshine People global challenges.
"We have a tremendously capable film crew so the teams and organisations involved will be able to have a lasting record of their challenge to help promote how they took an active role to deliver kindness.
"We are seeking organisations who would like to be involved and benefit adopting the Culture of Kindness theory but also being part of the mission to raise one million acts of kindness in 2020."
'A Culture of Kindness' book by Nahla Summers launches on September 1st and is available to pre-order now from Amazon (paperback £14.99 and Kindle £9.99).
'A Culture of Kindness' podcast, with leaders and other guests discussing how kindness influences the way they lead and live, launches on iTunes and Spotify on September 1st.
For more details visit: www.nahlasummers.co.uk or www.sunshinepeople.org.uk
Or email: contact@sunshinepeople.org.uk