World Para-athletics medal success for Rotary Young Citizens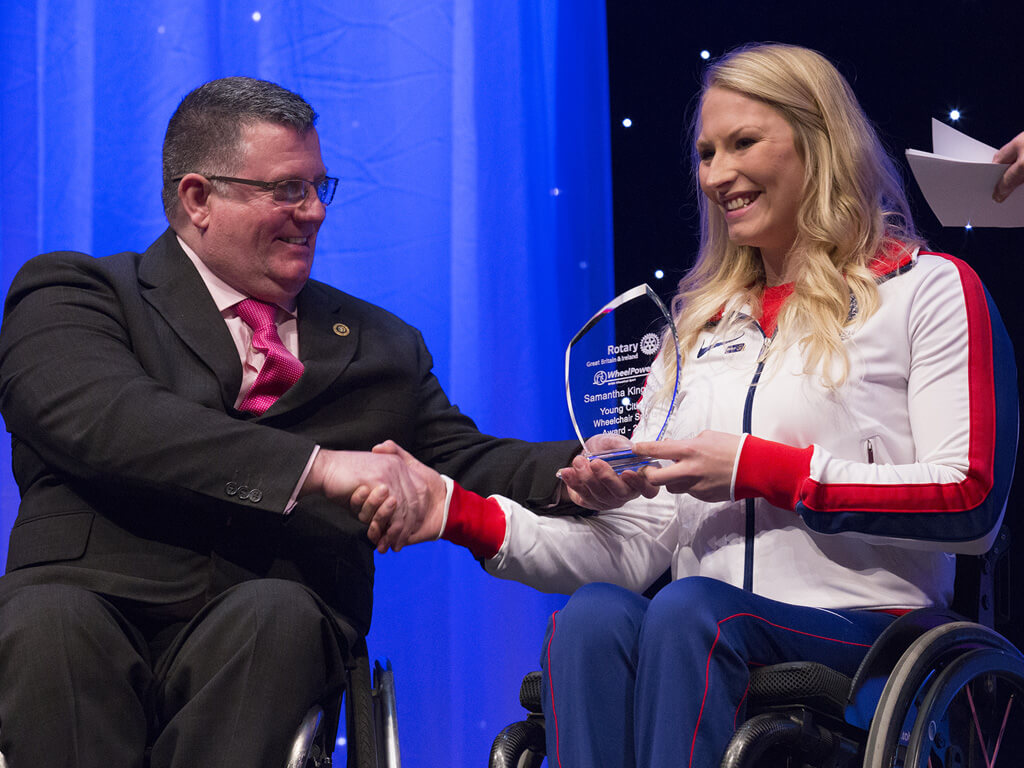 Two Rotary Young Citizen Award winners have enjoyed medal success as part of the Great Britain squad at the 2017 World Para-athletics Championships in London.
Samantha Kinghorn and Kare Adenegan were recipients of the Young Citizen Wheelchair Sports Award, sponsored by WheelPower, at the Rotary Young Citizen Awards in 2016 and 2017 respectively.
Samantha is now a double world champion having picked up gold medals after stunning performances in the T53 100m and 200m, setting a new world record in the latter. She also took home a bronze in the T53 400m.
Kare also came away from the Championships with three medals, after winning silver in the T34 100m and bronzes in both the T34 400m and 800m.
The pair contributed to Great Britain's hugely impressive medal tally of 39, their highest for 19 years and eight more than at the last World Para-athletics Champions in Doha in 2015.
Samantha was the winner of the inaugural Young Citizen Wheelchair Sports Award (pictured above) and took up wheelchair racing following an accident at her home in 2010 that left her paralysed from the waist down.
She is also an honorary member of the Rotary E-Club of Southern Scotland and the sprinting star admitted that in her 100m triumph, she wasn't even sure she'd won until she heard the roar of the crowd.
16-year-old Kare, who was born with diplegic cerebral palsy, matched her medal haul from the Paralympics in Rio last year and continues a meteoric rise for the young star, who only took up wheelchair racing in 2012.
The next challenge for Kare is the "agonising wait" for her GCSE results!
Published: Monday 24th July 2017