Rotary Member Bob Leaper has been working with the charity Renewable World supporting their work to supply solar powered water pumps in some of the poorest, and hard to reach communities.
Clean, reliable energy is critical to education, water, health, agriculture, business, and so much more.
The power and difference energy can make is often taken for granted, but impacts almost every aspect of day to day life.
Energy poverty is one of the primary barriers for families to realise their full potential. By providing communities with clean energy it opens up opportunities to help make their lives easier, and access to more opportunities.
More than 840 million people worldwide do not have access to clean, safe energy sources.
Rotary member Bob Leaper realised the significant impact access to energy can have on people's lives, and pioneered a project within his district 1070, partnering with a charity called 'Renewable World'.
Bob explained: "We have partnered with 'Renewable World' who specialise in delivering poverty reduction projects using renewable energy in Nepal and Kenya.
"With their expertise and our connections we hope to make a real impact within communities.
"A significant part of Renewable World's project portfolios in Nepal focuses on using solar-powered pumps to deliver water to communities living high up in mountainous regions.
"These communities are extremely poor, often the reason why they live at these altitudes in the first place, and have virtually no basic services."
"One project we will be supporting in particular is a solar powered water pump project in the Gulmi district of Nepal."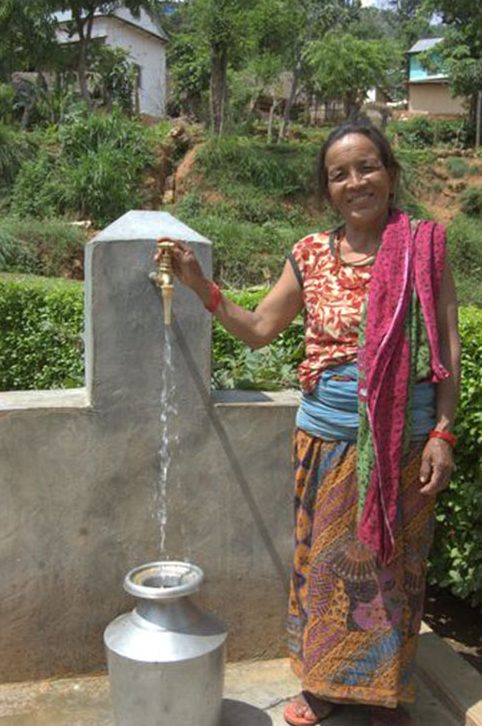 So far, Renewable World have already provided 30 solar powered water pump solutions in Nepal which have pumped a total of 860 million litres of water, changing the lives of people within those communities.
In the Gulmi district, 36% of the population live in poverty, water access is poor, agriculture is dwindling, and climate change is creating increasing uncertainty for rural communities.
Bob, along with his club, Rotary Danetre, and others within the district are actively raising awareness and fundraising to support the installation of a solar powered water pump in Gulmi with the hope of achieving global grant status and receive funding from The Rotary Foundation.
The water pump will transform the lives of around 500 individuals living in one of the poorest and hard to reach communities.
For more information on Renewable Worlds charitable activities, visit their website: https://renewable-world.org/
Bob Leaper – bob.leaper@mail.com.     07803 143519