Last year, the central Scotland club supported Y CARE International with a £1,500 donation to support the charity's work with the Senegal Food Security programme.
This donation was matched funded by Y Care International providing £3,000 to support the first phase of the project.
The charity is working in Casamance province, once known as 'the bread basket of Senegal'.
This is because of the combination of extreme poverty, reduced rainfall due to climate change, and civil war, which has resulted in a loss of arable agricultural land, unemployment and deforestation.
Forty-seven per cent of people live in poverty in the region and are undernourished. With a failing economy, there is high youth unemployment, with rural to urban migration as youngsters seek work.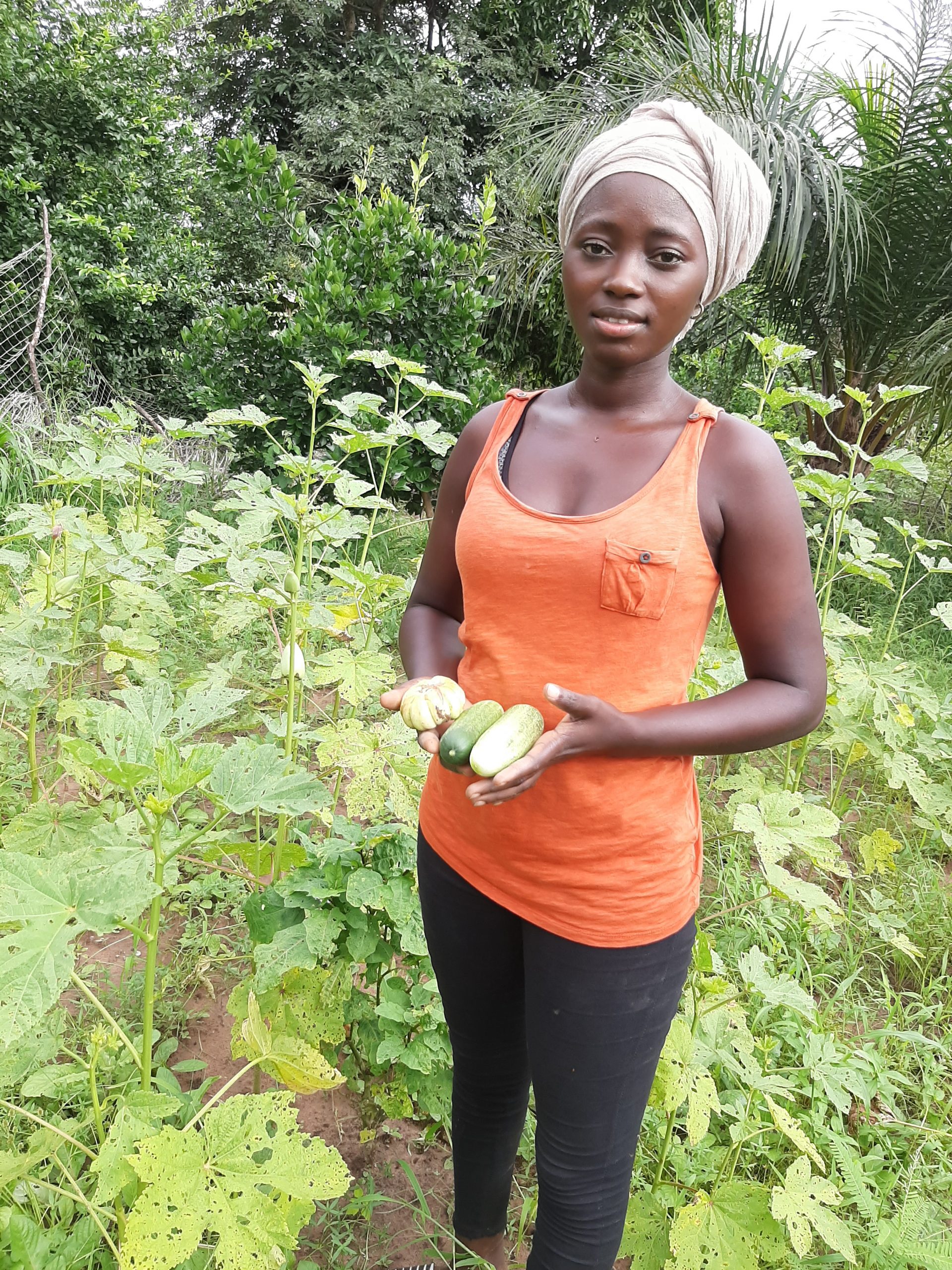 With the Rotarians' cash, the first phrase of the project, which was completed last August, created a new generation of young entrepreneurs in Casamance province.
The YMCA in Senegal has been instrumental in training 400 young people on breeding, field crops and processing products of plant origin.
After a two-week introductory course at an agricultural camp, the trainees graduated to incubation farms for up to three months of further training.
Youth mentors have been appointed to cascade the knowledge to other young people in local communities.
As a result, around 195 young entrepreneurs have set up their own businesses, some forming co-operatives.
These agricultural training programmes are enabling young people to grow, preserve and market their produce.
The production of sustainable crops such as corn, soy rice, potatoes, and peanuts are able to feed families and communities.
Growing food has empowered young people, particularly women, who can provide the food which their families and the community desperately needs.
The programme is also about educating and empowering women, while improving child health and nutrition in the region.
Education has also reduced the impact of climate change on agriculture and restored deforested mangrove swamps.
Phase two of the project, which runs until February 2023, has begun with the construction of a learning centre. These will host after-school clubs for youngsters during COVID-19 helping them with homework.
"Y Care International, the YMCA, partner organisations and other stakeholders have had to invest significant efforts to catch up on delays due to the Covid-19 pandemic.
"The total cost of the budget for phase one was £881,577," said Elizabeth Hunter from Lanark Rotary
"There is still much optimism that there will be new ways of working to sustain existing programmes including the Senegal Food Security programme."