Many children in Ukraine were given an extra, special Christmas thanks to Rotary members from Great Britain and Ireland.
Since the Rotary Shoebox Scheme first began, one million boxes have been sent to underprivileged children in Eastern Europe.
Just before Christmas, the charity delivered 14,362 boxes packed with festive gifts to the Ukranian capital, Kiev.
Last year alone, 49,000 Rotary shoeboxes were dispatched to Eastern Europe.
Clive Gardiner reported that in the run-up to Christmas, they had received so many shoeboxes, that they will be sending out a further 7,000 boxes each to Chisinau in Moldova and to Iasi in Romania next week.
He said: "We also are extremely grateful to the Rotary clubs that organise teams of members to sort the boxes into types, and pack them ready for shipment at the warehouse.
"They come from Rotary Districts 1180, 1190 and 1285, but more volunteers are always welcomed."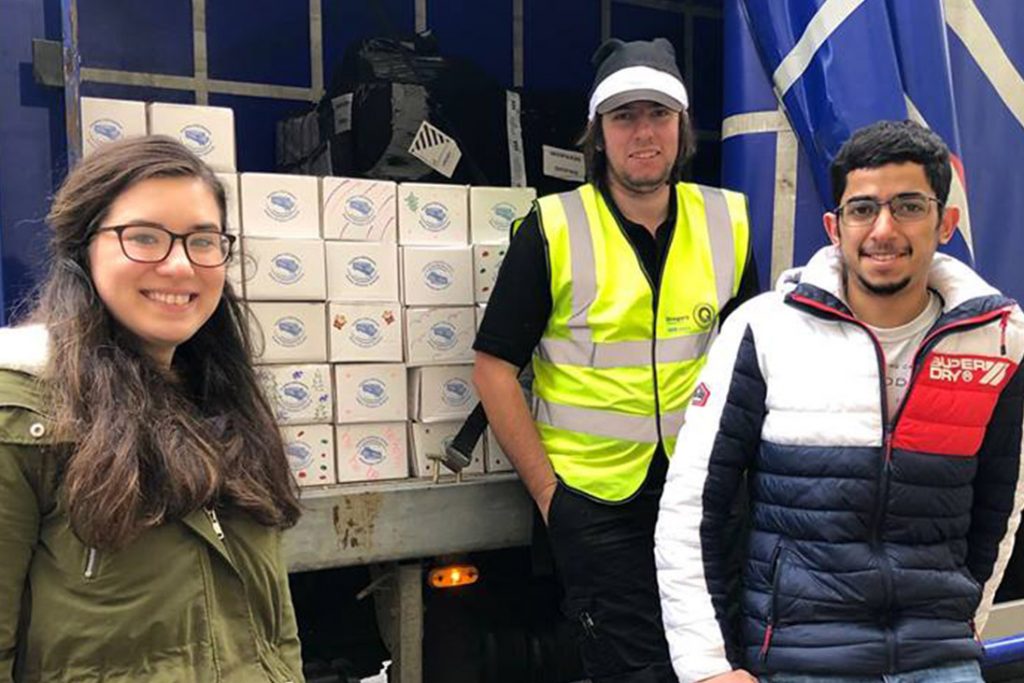 The Rotary Shoebox Scheme originally started in 1994, when Rotary clubs in the north-west started collecting shoeboxes full of gifts for the people in the Romanian town of Iasi, situated in the north-east of the country.
The shoebox scheme became officially supported by Rotary in Great Britain & Ireland in 1997.
Val Scerri was the catalyst for the project, having links with Spurgeons Child Care Organisation which already had children's homes in Romania.
"It was obvious that there was a great need for basic items which we take for granted in our daily lives and for toys for the children," explained Clive Gardiner.
Since then, the scheme has become a national project supported not only by Rotary clubs, but also by individuals, schools, companies, churches, Inner Wheel, Rotaract and Interact.
Initial help from Rotary included building a kindergarten in Iasi.
Last year alone, 49,000 Rotary shoeboxes were dispatched to Eastern Europe.
Peter Clare visits regularly to ensure the demand is still there, and that the boxes are getting to the right recipients.
Clive said that there was still a great need in the countryside, as well as the homes for orphans and disabled children found in the cities.
He added: "We wish to extend further into Moldova by raising the number of boxes we can send, by increasing our supporters base.
"Gifts are now sent out throughout the year to many different countries in Central and Eastern Europe.
"Toys are especially useful all year round for birthday presents in the orphanages, homes and hospitals.
"All age groups, including teenagers, have welcomed the boxes.
"We have delivered to children and teenagers in orphanages, hospitals and also to street kids.
"Boxes have been received by adults in tuberculosis and AIDS hospitals, as well as to disadvantaged families, women's refuges and to older folk in hostels with no supporting families."
Not only have Rotary clubs got involved, but schools and universities have joined forces to collect gifts and pack shoeboxes ready for dispatch.
The Rotary Shoebox Scheme supplies the shoeboxes and asks clubs and organisations to fill them with a selection of small gifts for either children, teenagers, senior citizens, families and even new babies.
These are then transported from a warehouse in Preston, Lancashire, by road on an 1,800 mile journey to Eastern Europe, using Rotary clubs and other trusted partners to distribute them to those in need.
Each box costs £2 – with a minimum order of 25 – and this covers transportation and delivery to Eastern Europe.