On the 7th of August Cockermouth Rotary members organised a Street Sign Clean in different areas around the town all whilst adhering to new COVID rules.
Armed with buckets, brushes and cloths, they headed through town transforming dirty street and road signs.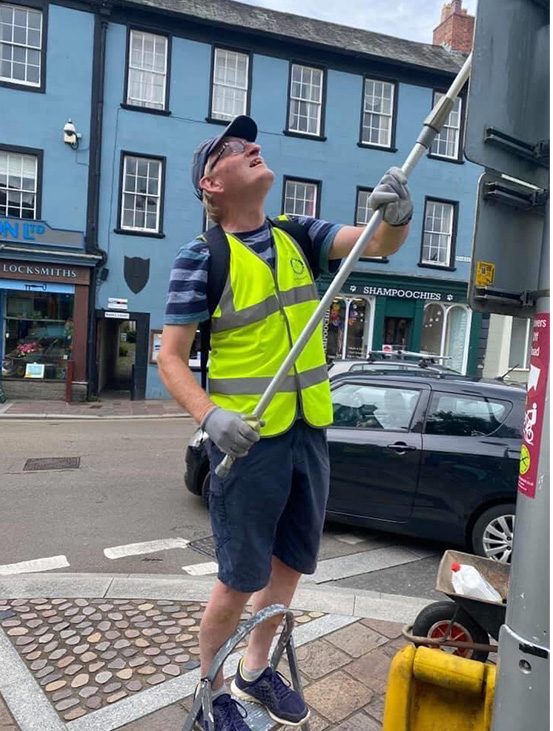 Cockermouth Rotary member, Valerie Ayre said: "We wanted to give the town a spruce up to further enhance the welcome we like to give to both our residents and anybody visiting, particularly during these strange times we all find ourselves living in now.
"The signs look lovely now, it's great to help make the town nice and tidy and people clearly appreciate it.
"On the day we had lots of people honking horns and giving us thumbs up.
"The street sign cleaning was done in conjunction with Cumbria County Council Highways, we were signed up as volunteers under the Working Together process which covers a number of highways activities that town councils and voluntary / community groups can get involved with."
The cleaning up will continue next month when the Rotarians support the national Keep Britain Tidy campaign which runs from September 11 to 27.
During lockdown Cockermouth Rotary club supported their community delivering hundreds of 'boredom buster' boxes to socially isolated residents.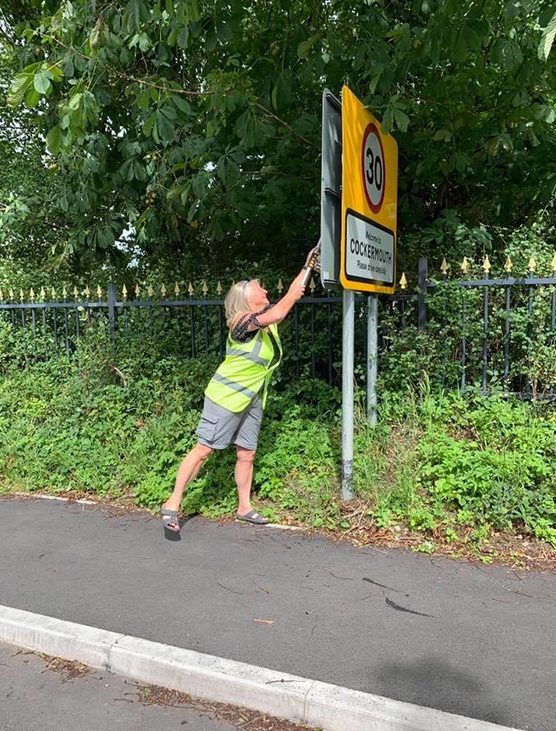 The boxes contained a range of goods including books, magazines and jigsaws to help keep people entertained during lockdown.
The Rotary club is now in the process of creating a Cockermouth Covid19 memory book filled with photos illustrating what happened, and what life was like during lockdown.
Rotary member Julia Mather said: "When lockdown struck a few of us Rotarians realised we needed to record this unprecedented event for posterity.
"We decided to focus on our little town by taking photographs, recording what was happening and ask people for comments about their experiences during lockdown."