Since the 'Just Bin It' initiative was launched by Mansfield Rotary last October, a total of 136 volunteer litter-pickers have been recruited across the area.
And the mass clean-up over the winter and during the latest Covid-19 lockdown has left Rotarian Stewart Rickersey, of the club, beaming with pride.
"It is going incredibly well," said community volunteer Stewart, a well-known former businessman and councillor.
"Lots of people are involved, and it is really catching on. This campaign is one of the best things the club has done.
"It is reaching out across the area, involving people across all demographics and clearly meeting a local demand."
The idea for Just Bin It – which is being backed by Mansfield's newspaper, the Chad – came from Stewart's wife, Sharon, when they were out on one of their regular walks during the Covid restrictions.
The Rotary club spent £300 on buying litter-picking tools and invited volunteers to register for free.
The volunteers were duly provided with a tool and encouraged to go out and help clean up their neighbourhood on their lockdown walks or whenever they could.
Stewart said: "Anecdotally, over the last few weeks, I absolutely believe we have made a difference.
The Rotary club spent £300 on buying litter-picking tools and invited volunteers to register for free."
"The neighbourhood where we live is now spotless. Other people say it has become addictive. They can't leave the house without feeling the need to pick up litter.
"The psychology behind it is that if an area is clean and tidy, with no rubbish, it is much harder for anyone to chuck stuff down.
"If we keep picking it up then, over time, the less will get put down."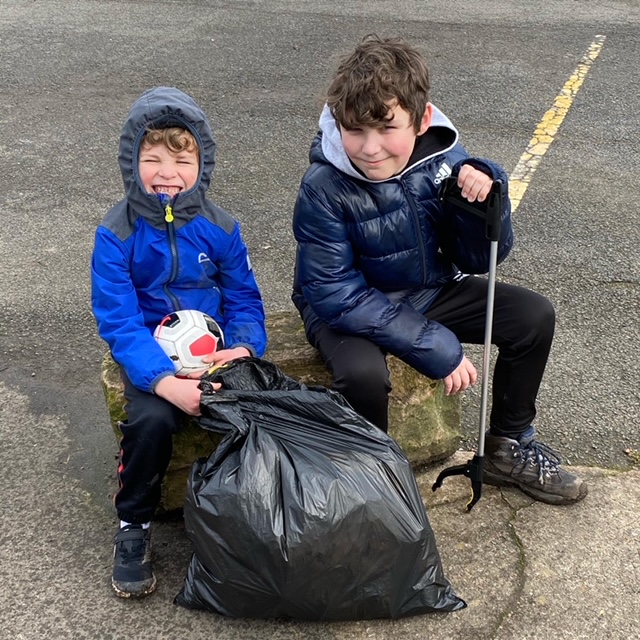 Stewart says the Rotary club is now hoping Just Bin It will continue to grow, and even take hold in other areas.
"We need to keep it in the public eye, so we are encouraging people to send in photos of their litter-picking," he added.
"We are uniting people and creating a little community. Our theme is 'walking with purpose' and we might set up a Facebook or WhatsApp group soon."
Club President, Kate Allsop said that interest in the campaign was growing, and the club has recently approved spending a further £500 to buy litter pickers to meet increasing demand.
She said: "We are delighted and excited with the response from the Mansfield community to our Just Bin It campaign and have now committed a total of £1,000 to fund the provision of litter picking equipment to residents.
"With over 160 people actively involved by the end of March, we are on track to support over 200 local residents' efforts to keep their neighbourhoods free of litter.
"There is clear evidence that they are making a real difference to our town."
Article first published in the Mansfield Chad – chad.co.uk