Beckenham Rotary in Kent has provided over 30 laptops to local primary schools in recent months and plans to deliver more in future.
The project's inception began when Rotarian Peter Braithwaite read an article in the i-newspaper which published:
"Schools are having to ask philanthropists and local businesses to donate IT devices for children from poorer families because of a lack of hardware from the Government……… Organisations such as Teach First have raised concerns that unequal access to technology during the lockdown could widen the attainment gap between children from rich and poor families."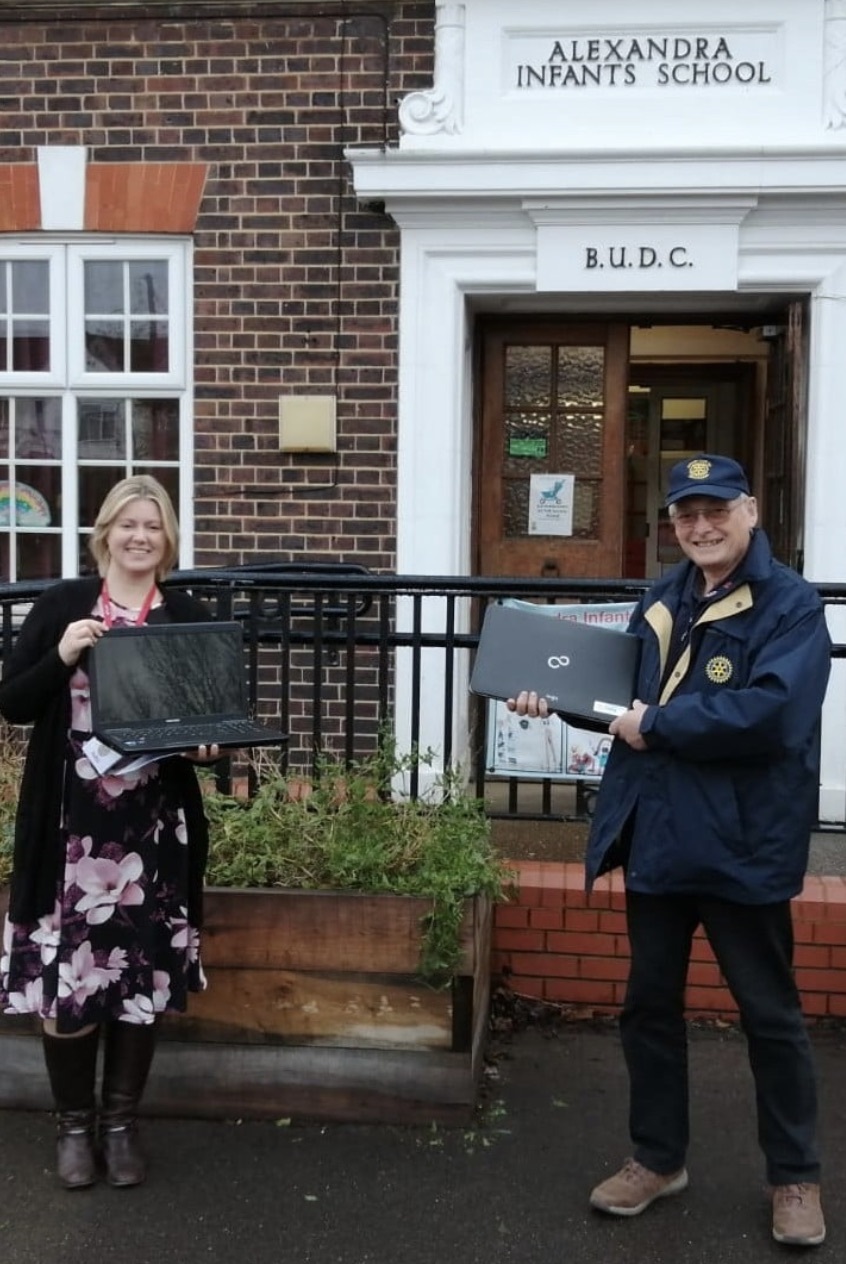 Peter thought this was something which his Rotary club could help with and, with other Rotarians, formed a team to do something about it.
The first task was to establish whether there was a local need. Surprisingly, the response from primary schools was slow to start with, but began to grow as home schooling continued.
Next came the need to source suitable laptops. The word went out to other Rotary clubs in south-east London and north-west Kent through social media and WhatsApp groups.
The Rotarians tried to source IT equipment through a national supplier of laptops, tablets and phones, but that was in vain.
However, the Beckenham club managed to source second-hand laptops. Thanks to Rotarian Christopher Bird, he checked over each one to see if they were working, had their hard drives wiped cleans and loaded Windows 10 Education. A Rotary sticker was attached to each laptop.
Initially two laptops each were given to four primary schools in Beckenham. Since then another 23 laptops have gone to seven schools. In each case the primary school decides how best to allocate the donated laptops to their disadvantaged pupils.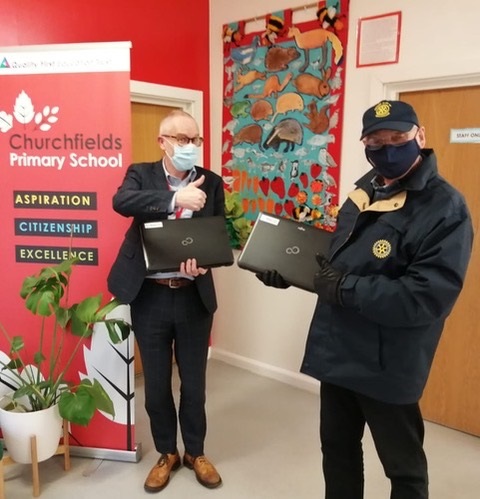 The project is ongoing. The club has exhausted its supply of refurbished laptops but the need for them remains with home schooling high.
"We will continue to seek out suitable equipment, targeting local businesses and better endowed schools," said Peter Braithwaite.
"Fortunately, we have another avenue for obtaining laptops. A generous donation means we should be able to buy enough basic models, with Windows 10 loaded, to almost double the supply to schools.
"Furthermore, the rise in home-working has led to an increase in new equipment being bought, which may mean there will be an increase in redundant laptops available for schemes like ours.
"The Royal Society of Chemistry, which has praised our initiative, says that less than 13% of unused technology is recycled, which could mean that the supply of precious elements eventually dries up.
"So if you have a laptop or other piece of technology you no long want, don't throw it away, give it to a recycler like us."