Leatherhead Rotary Club, Surrey, recently sent out an appeal for donations of warm winter clothing for people in Ukraine and the local community did not disappoint.
In less than two weeks, the club were able to fill 600 bags with a range of new and recycled items, from coats and jumpers to blankets, sleeping bags and duvets.
Two large vans to subsequently to a central collection point in Hampshire from where they were transported across Europe to local Rotary Clubs in Poland and the Czech Republic, who then took them across the border into Ukraine.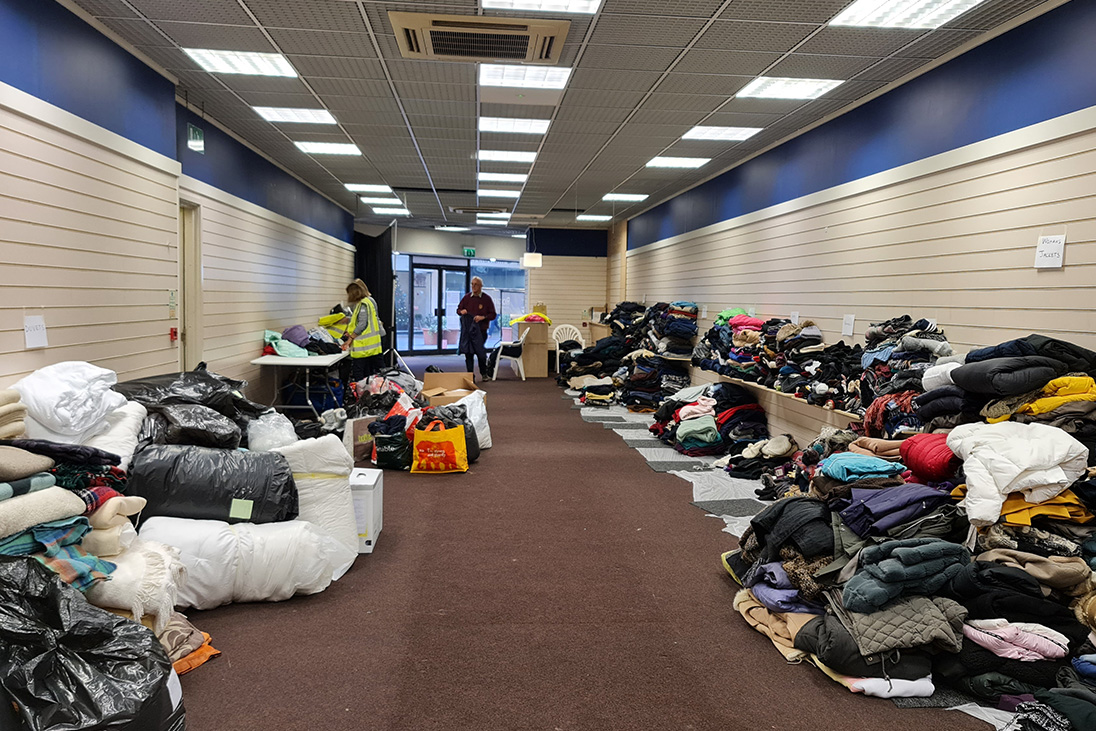 Leatherhead Rotary member Graham Ryding, who coordinated the collection on behalf of the club, said they had been overwhelmed by the response to the appeal, especially the number of local residents who gave up their time to help club members sort and bag the donated items.
Graham added: "We would especially like to thank the Swan Centre in Leatherhead, for very kindly donating the use of one of their retail units as a base for the collection and sorting."
It's not just clothing that Rotary GB&I clubs are providing for Ukraine though, as Rotary Club of Spalding and Welland, Lincolnshire, have teamed up with the charity Mobiles 4 Ukraine to encourage donations of unwanted mobile phones and tablets.
The idea came after members of Spalding and Welland Rotary heard a talk from a Ukrainian lady at Grantham Rotary Club where she revealed her home of Irpin had been destroyed by bombing, leaving her and her family as refugees.
Mobiles 4 Ukraine refurbish and recycle the phones and tablets donated to them and then distribute them to Ukrainians both back in Ukraine and those sheltering in foreign countries.
A club spokesman told Spalding Today: "The club is teaming up with Mobiles 4 Ukraine to make a real difference to the ordinary folk of Ukraine in their continuing unimaginable plight as they still stand strong against both their invaders.
"The donated mobile devices will be processed, sorted and resold by Ukrainian mums who desperately need jobs to help support their families."