Eleven-year-old Ted Hardstaff has completed the amazing challenge of running a mile each day for 26 days.
Ted, from Farnsfield in Nottinghamshire, has suffered with Stickler Syndrome since he was 18 months old. This has caused the retinas in his eyes to detach, leaving him permanently blind.
Since he was a toddler, Ted has been borrowing books from Living Paintings, a charity providing 'touch to see' books for blind and partially-sighted people.
Ted said: "They are amazing and they have helped me make sense of the world." The books are available completely free of charge through a postal and online library.
Having seen Captain Sir Tom Moore raise more than £32 million for NHS charities through walking laps of his garden before his 100th birthday, Ted wondered if he could do something to raise some money for his favourite charity while he was in lockdown – so they can keep the books coming.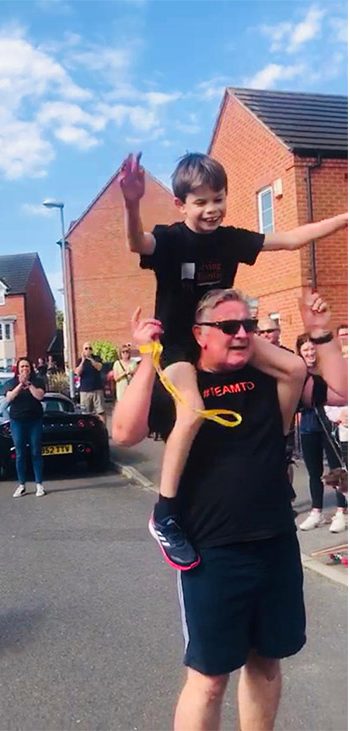 He decided to run his first marathon with his dog JayJayas part of the 2.6 challenge, a simple and fun way for everyone to do their bit to help save the UK's charities.
Ted committed to running 26 miles over 26 days during his daily exercise time guided by his family.
His mum Natalie and dad Richard have been with him every step of the way, taking it in turns to run with him using a tether on back lanes or a nearby field.
Natalie said: "This was something new for all of us. Ted's older sister Hollie has joined us some days too. We're very proud of what he has achieved but wouldn't expect anything less!"
Ted completed his challenge and has raised over £20.000 smashing his original target of £2,600.
Ted's grandfather, John Mirfin, is a Rotarian with Sherwood Sunrisers in Nottingham.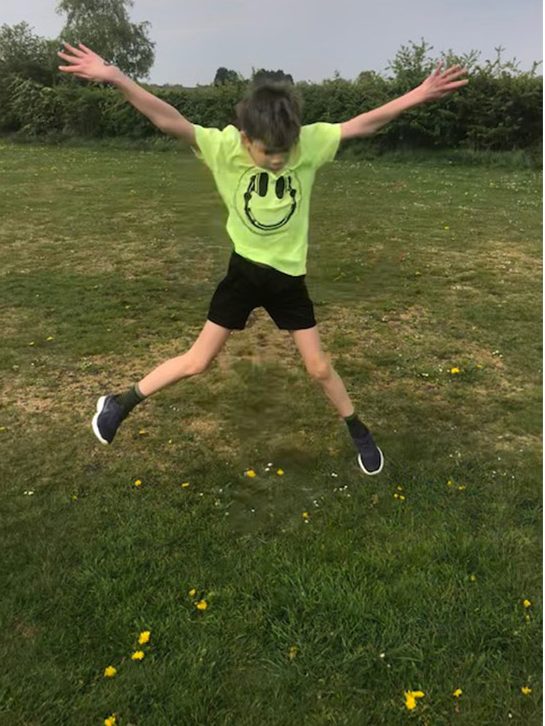 He said: "Ted has been overwhelmed by all the support he has received including messages from such celebrities as Sir Derek Jacobi, Tim Peake, Clare Balding, Jos Buttler and Geraint Thomas, which we are sure has helped tremendously with his target."
During the Covid-19 pandemic, Living Paintings has been carrying on with its usual service and also offering extra support for older and more vulnerable library members to help ease their isolation.
The charity calls regularly to check in on them. They also give extra support to parents of blind and partially sighted children to use the books at home.
This increase in need comes at a time when they are struggling to cope with the loss of income from cancelled fundraising events, and the loss of volunteers who usually help send out books and produce new books.
You can still support Ted in his fantastic endeavour by going to his justgiving page.