Rotary Magazine
Rotary Magazine
Rotary is the official bi-monthly publication of Rotary International in Great Britain & Ireland, with a circulation of 54,000 copies. It covers a wide range of fascinating features, exclusive interviews and inspiring human interest stories from Rotary, our partners and many of the world's leading charities and NGOs.
Sammi's Bid for Games Glory
Life dealt Sammi Kinghorn a devastating blow. But she fought back – and now she makes a winning habit.
A winner of the Rotary Young Citizen Wheelchair Sports Award back in 2016, Sammi is taking the world of wheelchair racing by storm and has her sights firmly set on the Commonwealth Games in April.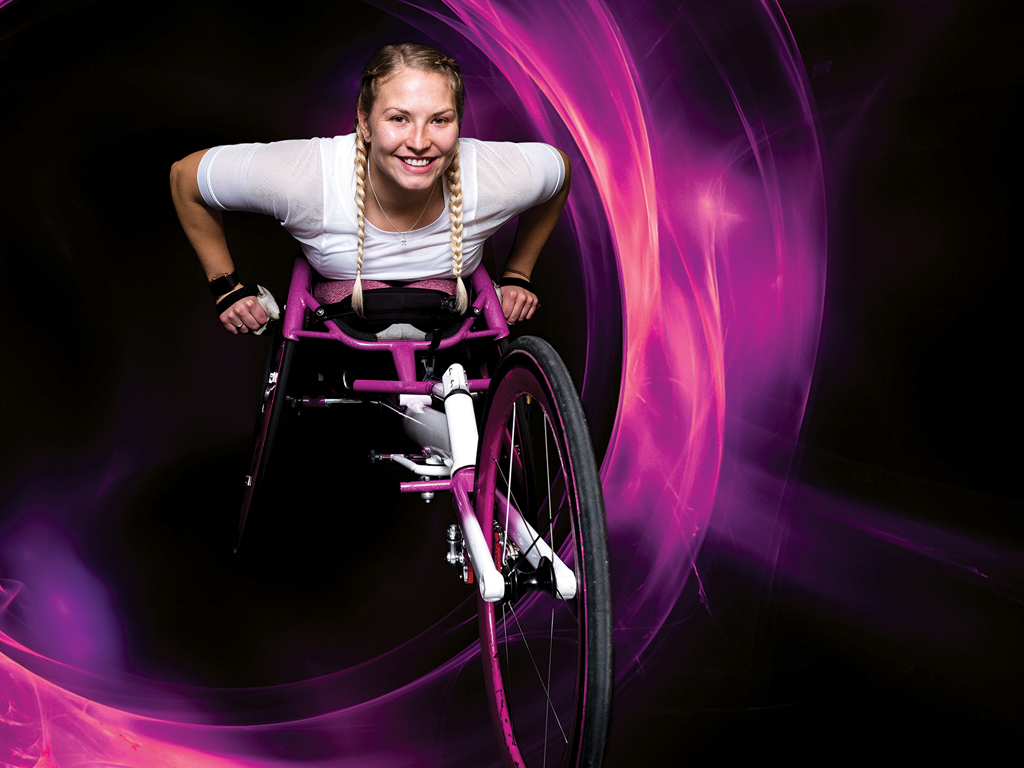 ---
Previous Editions
---
Subscribe to Rotary Magazine
You can now subscribe to receive Rotary magazine direct to your door!
For just £5, you will receive an annual subscription of six issues, jam packed with interviews and inspiring human interest stories.
Subscribe today via our online shop, or by calling the Finance Department on 01789 765 411 (option 1)
You can also download a digital edition.
Contact Us
We'd love to hear your feedback on the magazine, or if you have a story you would like to have considered, get in touch with the team.
Managing Editor Dave King - editor@rotarygbi.org
Creative Designer Martin Tandy - martin.tandy@rotarygbi.org
Communications Administrator James Bolton - james.bolton@rotarygbi.org
Advertising Enquiries
Media Shed, Rotary magazine Advertising Agency
Advertising Sales Executive Dawn Tucker - dawnt@media-shed.co.uk or call 0203 475 6815.
For further information on advertising rates, specifications and deadlines, please see the Rotary magazine Media Pack.
---