It's Happy Birthday today (September 18th) to Rotarian Jack Eakin, who will be celebrating his 97th birthday with family and friends.
Portadown Rotary President, Kate Adams, said that when Jack joined the Northern Ireland club, it was just 10-years-old, having been formed in 1936.
She said: "We are very proud to have Jack, a former jeweller and the longest-serving Rotarian in Ireland as one of our loyal members. Jack joined the club in 1946. What an achievement."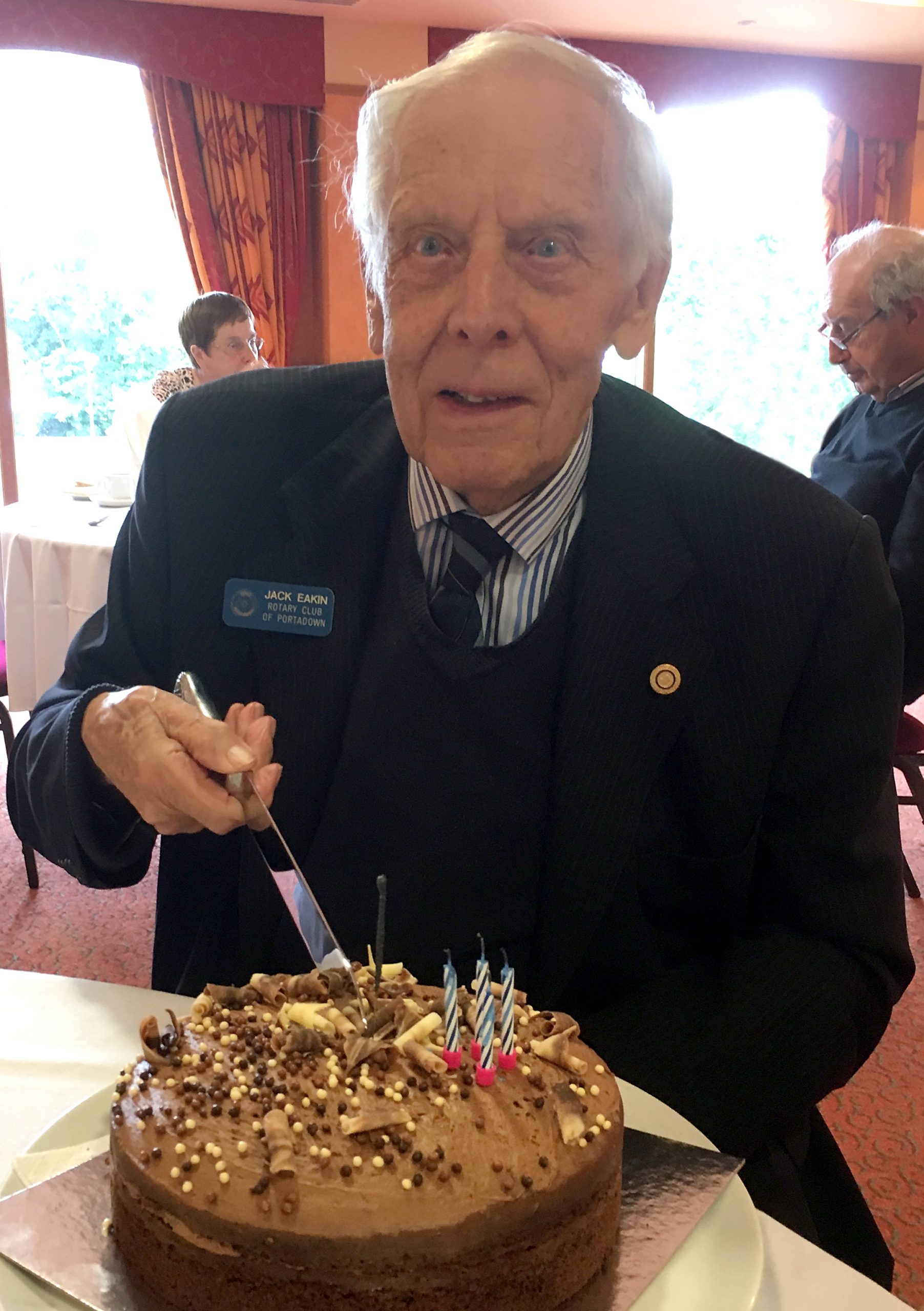 Jack joined Portadown Rotary after the Second World War on his return from service. He was a navigator with the RAF flying in Wellington bombers.
Back in Northern Ireland, Jack decided to follow in his father's footsteps to become a Rotarian when the annual subscription was 12s/6d.
He married the love of his life Betty and had three sons, Terry, the eldest and twin boys Harry and Brian. Betty was an enthusiastic and a founder member of the local branch of the Inner Wheel.
Jack was best known in Portadown as a gentleman and highly-respected jeweller. He owned a small but thriving business running for 49 years before he retired.
He had an eye for beautiful things and, after retiring, took a keen interest in antiques and particularly old coins, regularly attending local auctions, both buying and selling.
In more recent times, Jack used his trusty eyeglass, once needed for inspecting precious stones, now helpful in aiding him to sign cheques, as his sight was sadly failing.
Jack was a faithful member of St Marks Church and served on the Select Vestry of this Church of Ireland parish church for a number of years.
Club President Kate added: "Although Jack is a quiet, retiring and modest gentleman, he is very proud of the fact that he is the longest-serving Rotarian in Ireland and we are so proud of him too.
"A Paul Harris Fellow, he attended meetings regularly until recent times when he is now unable to participate, but he loves to be kept up to date with all things Rotary and is a shining example to us all."